Market Intelligence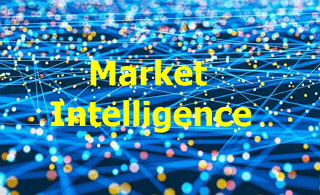 Market Intelligence is the latest market information blog; however, it is not a complete market analysis. In this unique category, We intend to cover short news stories relevant to past or present developments that might interest you and present in thorough research in the future. We believe you would find this feature helpful.

Aluminum Vital Metal for 2023
Posted January 26, 2023
: Aluminum prices are about to explode in future supply shortages. This is a significant development, yet only a few people are talking about it. Earlier this month...
How inflation can be conquered
Posted October 20, 2022
: Inflation can be conquered. Unlike "sucker yields" – stocks that pay out far too much compared to their share prices – Sleep Well At Night (SWAN) stocks have...
Investing in "X-Bonds & Addendum"
Posted September 20, 2022
: "X-Bonds" is the name used to describe a particular type of convertible bond. Specifically, X-Bonds are convertible bonds in high-growth companies with...
MicroStrategy is doubling down on Bitcoin purchase
Posted July 27, 2022
: Michael Saylor purchases more bitcoins - and he is adamant about it. This is an extraordinary story, one of those stories that will either end up being a remarkable gambit...
Savings Bonds that provide great fixed-income investment
Posted July 20, 2022
: Savings bonds after convertible municipal bonds are the third alternative option to invest - which I am sure most of us have heard about. This one is the most effective...
Municipal bonds that provide a high yield and safety
Posted July 15, 2022
: Municipal bonds are an old-fashioned market; however, they're becoming more attractive in the current financial climate. How many ordinary investors know how to buy...
A convertible bonds that provide a high yield to its investors
Posted July 12, 2022
: A convertible bond investment provides an attractive return to its owners in turbulent market conditions by businesses that are doing well and are penalized in such...
In volatile market funding our risk
Posted July 7, 2022
: Unless investors were involved in crude oil-related equities or other selected commodities, most investors are likely to see a sea of red on their portfolios...
The diversification of gold has an incredible advantage
Posted May 25, 2022
: There are many reasons to own gold, though one that stands out: is the concept of diversification. The majority of people know that concept very well. Don't put all your...
Copper supply is under threat; prices are rising
Posted May 11, 2022
: With investmeThe landscape of copper is changing. The force behind this change is the New Energy revolution. This's the global transition from fossil fuels to cleaner...
Two investments assets to buy to safeguard your wealth
Posted March 30, 2022
: With investments assets to buy, we don't want to think of War as a way where investment decisions need to be taken. The main reason is the usual suspect - inflation...
Why infrastructure is the top plan for building a better world
Posted Feb 16, 2022
: Infrastructure on our planet is broken on the economic, political, and social scales, and there's a growing gap between the real economy and the market. The distortion is...
3D-printing, and why you should join the profit trend now
Posted Feb 3, 2022
: Remember 3D-printing in the early years of 2020, when the COVID-19 virus was a significant threat. The world saw themselves searching for vital medical equip...
Artificial intelligence is the investment trend you shouldn't miss
Posted Jan 26, 2022
: Using artificial intelligence to beat favorite games like Deep Blue did in 1997 is only one of the possible apps for this cutting-edge technology. The amount of com...
Gold and Bitcoin as an alternative to depreciating fiat money
Posted Jan 19, 2022
: Gold and bitcoin in the investment world are the most conflicting assets. Many experts and analysts have debated whether both assets will be the most...
Six investment strategies segments for 2022
Posted Jan 3, 2022
: There are investment strategies that are coming within massive changes this year. They will impact the markets and the real economy over the coming months and...
Purchasing insurance coverage and letting them pay you
The insurance business model is to collect more premiums than to pay out in claims. The difference between those two is their raw profit. One of the easiest methods to get paid...
Spotting stocks in the volatile market
The stocks market at the time of writing for December and the cryptos has been crazy. There is a lot of volatility. But when we look at the S&P 500, it doesn't show anything more than...
Fusion clean energy is only a few years out
Fusion projects continue to receive significant venture capital. Commonwealth Fusion Systems raised $1.8 billion in its most recent investment round. The raise was...
Uber's fundamental business shift and their brighter future
Uber recently made a significant acquisition. It has bought a business known as Transplace in a deal worth $2.25 billion in a cash-only deal. The company is now growing exponentially...
Square goes all-in with the Blockchain
Square is making a major change in financial technology. The company was a key market player in financial services because of its excellently designed Points of Sale (PoS)..
A revived kind of space-based race has come taking place
Newcomers into space businesses have submitted their applications to the FCC to launch 38,000 satellites that will be able to provide internet service to locations-known as the...
Helion Energy exciting progress on the front of nuclear fusion
A company named Helion Energy received the biggest ever venture capital rise in the rapidly growing nuclear fusion industry. A company raised $500M in a round of funding led by...
The Digital Currency Group is the first conglomerate of blockchains
The DCG (Digital Currency Group) has raised $700 million from an investment round that SoftBank led. It is the second-largest capital raise ever raised in the world of blockchain...
Transforming metaverse into the real world
The metaverse will not be a place where avatars and computer graphics rule. Technology is being developed to bridge this gap between the analog and digital worlds where we all we'll...
The Notion software company could grow to be bigger than Slack
The Notion, a hot software startup company that needs to be on our radar. It's a robust platform that allows for collaboration between teams and supports business operations - excellent for...
The Public new contender platform is poised to unseat the Robinhood
Public, an online brokerage, is poised to challenge the Robinhood trading platform. The company wants to appeal to the younger generation that initially drew to Robinhood, appears...
Is the Databricks next Snowflake?
Databricks is a next-gen data infrastructure company that is geared towards machine learning. Their tech is well-known and widely used within the industry, which is now valued at $38B due...
Pacaso is the fastest unicorn in history
Pacaso is a company founded from nothing to achieve a valuation of $1 billion in a phenomenal timeline. This company is the fastest to reach unicorn status in history, with the latest round of...
Cerebras' technological breakthrough is about to escalate
The company called Cerebras announced that it had made the world's largest semiconductor. The new chip design supports neural networks, a type of Artificial Intelligence that can...
The Syndicate's platform and the future of investing
The work that Syndicate is doing is fascinating. It is developing a protocol to allow investors to work together to create what can essentially be called funds. They will not even be funds...
Helium blockchain company will soon compete with giants
Helium, a blockchain-powered wireless network, announced that they are planning for a vast 5G rollout. Last month, Helium raised $111 million through an early-stage financing round led by...
Laronde is creating a new class of medicines
Laronde, a biotech company in its early stages, caught my attention, and it is the biggest deal in biotech funding of the year. It is one of the biggest in history. This is because the company...
Nuclear fusion breakthrough: The biggest yet
Nuclear fusion has experienced a remarkable development this year, and it is not one that I was expecting. Fusion, which is the power of the Sun involves taking two nuclei apart and combine...
Illumina biotech just acquired the golden goose
With Illumina's acquisition, there have been fascinating developments unwinding between a couple of companies: Illumina and Grail. Illumina announced last September that it would...
Blockchain technology will give us a limitless wealth
Is blockchain technology is in trouble with the U.S. Senate's $1 trillion infrastructure bill passed early in August? It includes public transport and bridges, roads, water and power generation...
Internet Web 3.0 is all aboard - are you ready?
Internet was not a necessity. All computers around the globe needed a way of communicating. Innovators created the protocols that are the basis for all emails, files transfers, phone calls...
A coffee can portfolio for the future
What to put in a coffee can portfolio? If I were burying a coffee can nowadays for the next forty years, would it be Gold? No, there is no better passive investment than prominent stock in a...
Tips to consider investing in great businesses
In these times of investing where inflation is rampant, there can be many shifts in mindset when it comes to what defines a great business. Nowadays, there are more hyped unprofitable...
The shipping container business is going parabolic (Addendum)
In the shipping container business, the The shipping container business has the CSL Santa Maria ship chartered for a whopping $160,000 per day for the next thirty-six months...
National Cash Register company is adopting digital assets
National Cash Register (NCR) just inked a deal with New York Digital Investment Group (NYDIG), a digital asset management firm. It is hard to believe that a legendary company...