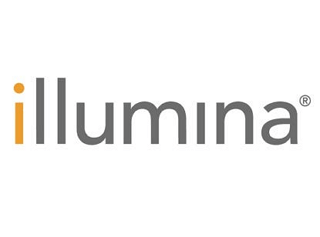 With Illumina's acquisition, there have been fascinating developments unwinding between a couple of companies that TradeSelecter readers will presumably know very well - The other ''Grail''.
Illumina announced last September that it would acquire Grail for $8 Billion. The exciting thing about the deal is that Illumina was the entity that actually founded Grail.
It spun out Grail and incubated it. Then, in 2016, it invested in its Series B round. Illumina's investment into Grail was made by an impressive group of investors, including ARCH Venture Partners, Google Ventures, and  Bezos Expeditions.
It was logical. Illumina, the world's largest provider of next-generation DNA sequencing equipment, "created Grail," a company that had as its goal to create a multi-cancer screening test using genetic sequencing to detect early signs of cancer. It sounds ingenious.
Illumina's sequencing technology was required to launch the company. Illumina created a company that would need to purchase a lot of its products. It's very clever.
Grail's success is even better. Grail quickly rose to prominence in the diagnostics and screening sector. By mid-2020, its Series D funding had brought it to $3.8 Billion.
There were discussions of an Initial Public Offering (IPO) after they raise. This would have been logical considering the progress Grail had made.
Illumina was hungry for more growth and saw an opportunity to expand into the diagnostics market. After its unsuccessful attempt to purchase Pacific Biosciences (PacBio) last year, halted by the Federal Trade Commission (FTC), Illumina's decision to make a significant acquisition wasn't surprising.
If Illumina had acquired Pacific Biosciences, it would have effectively been a monopoly in next-generation sequencing, controlling both short- and long-read genetic sequencing technology.
FTC opposition was expected. However, I don't blame Illumina. It could have been part of the plan. It is possible that Illumina knew that the PacBio deal would not go through.
It was able to concede to the FTC and gain some bargaining power to use in the future. To be able to request fair treatment in future deals politely, it conceded to PacBio. Maybe Grail was the original target after all.
Illumina knew full well that the Grail acquisition would be scrutinized. The company sells next-generation sequencing equipment for all Grail's rivals and could be argued to have a competitive advantage over Grail if it owns Grail.
It could provide the most up-to-date sequencing technology to Grail in advance, possibly for many years. Grail could be the Illumina for the cancer screening and diagnostics market.
Again, it was not surprising that both the FTC (and the European Commission) raised concerns about the acquisition and re-examined the deal. In these cases, Illumina would typically wait for the reviews to be complete, receive the green light, and close the deal.
Illumina closed the deal without any approvals on August 18. This is a bold move that is unusual and resented by both the FTC and the European Commission.
Many people have criticized the move and believed it would fail. I did not see it that way at all. It was a calculated move, and Illumina holds all the cards. It cannot lose.
December 20th will be the expiration date for its agreement with Grail. The deal would not be finalized if it did not close the deal before then. There is no way the FTC or European Commission reviews could have been completed by then. Illumina was forced to leave.
Grail is worth much more than the $8 Billion price tag that was agreed to back in September 2020. This was one year ago. Grail is now the golden goose, a decacorn in development.
The future price for 2022 in the event of a deal falling through would have been billions more. Illumina concluded the deal. It also stated that Grail would remain an independent operating entity. It will not be merged with Illumina or integrated until it has received regulatory approvals.
This implies that Illumina is keeping the deal "clean." If it fails to get the approvals needed, Illumina can easily spin Grail out again for an IPO or to a group of private investors.
Illumina will pay all private investors in Grail at an $8 billion valuation. It also owns 100%. It will pay a higher price if it must sell Grail to investors or do an IPO.
Illumina is victorious in both cases. Grail will continue using Illumina's technology, regardless of its ownership by Illumina.
It will also walk away with a multibillion-dollar profit. Illumina will also win if it is successful in its acquisition. This corporate strategy is brilliant, from the time that Grail was spun out to now. Illumina has all the cards. Respect is the only thing.
The best part? The technology Illumina and Grail have developed will benefit the entire world. The technology will save lives and allow for better outcomes - It's brilliant!