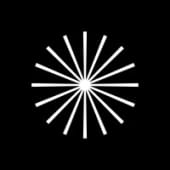 Syndicate, a blockchain company, just raised an early-stage round of capital. The company has just raised a substantial $20 million in its Series B round. The round was led by Andreessen Horowitz, a VC (venture capital) firm that is renowned for its venture capital investing. This is quite an accomplishment, to say at least.
The work that Syndicate is doing is fascinating. It is developing a protocol to allow investors to work together to create what can essentially be called funds. They will not even be funds. They will be DAOs (Autonomous Decentralized Organizations).
Syndicate is creating an investment platform to allow investors to develop the blockchain equivalent to a limited liability company (LLC), which can legally hold and deploy capital.
This entity's founders will decide what assets it invests in. Syndicate's technology allows these investments to occur automatically as investors contribute funds. This is the power of the future Autonomous Decentralized Organizations.
The best part? Anyone can participate in these Autonomous Decentralized Organizations. There are no investment minimums or restrictions. Once profits are taken, the Autonomous Decentralized Organizations will distribute them automatically to each investor according to the calculated share basis.
It's exciting to see companies like Syndicate creating the basic protocols that allow for decentralized, democratic investing. It will allow anyone, or any group of people, to create an investment vehicle that will enable them to pool their resources and decide how to allocate the funds.
Investing has become more social. Robinhood Markets, Inc. is a perfect example. Large numbers of investors used gamified investing in moving the markets with stocks such as American Multi-Cinema (AMC) Entertainment Holdings, Inc. or GameStop Corp., all to the detriment of many Wall Street traders who were selling stocks short.
There is a significant shift towards community and social investing. Public.com, another excellent example, is what we consider a more mature version of Robinhood. These platforms are rapidly overtaking legacy incumbents such as TD Ameritrade and E*Trade. Investors can quickly join groups based on their areas of interest.
I believe that Syndicate's platform is going to be a huge success. My mind already has a solid foundation for the concept. The company will just put the idea on a blockchain and then empower it with a smart contract. We will continue to keep an eye on the company moving forward.