The shipping container business is going parabolic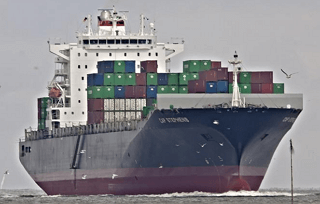 In the shipping container business, the The shipping container business has the CSL Santa Maria ship chartered for a whopping $160,000 per day for the next thirty-six months. And it is not just CSL Santa Maria. Container ship's daily rates have gone parabolic at all levels.
Harpex shows the best example of this. The Harpex is the vital index that reveals how much it costs to rent a shipping container vessel for a day. It is published by the agency (broker) Harper Petersen every week, on Friday.
On Friday, July 16, the Harpex index surged 12%. It was the most significant nominal rise in the index's history in 17-years. This was followed by a 12% increase on Friday, July 9th, and a 9% increase on Friday before that.
Check out the Harper index chart below. It presents the Harpex value going for the last ten years and its current parabolic value growth.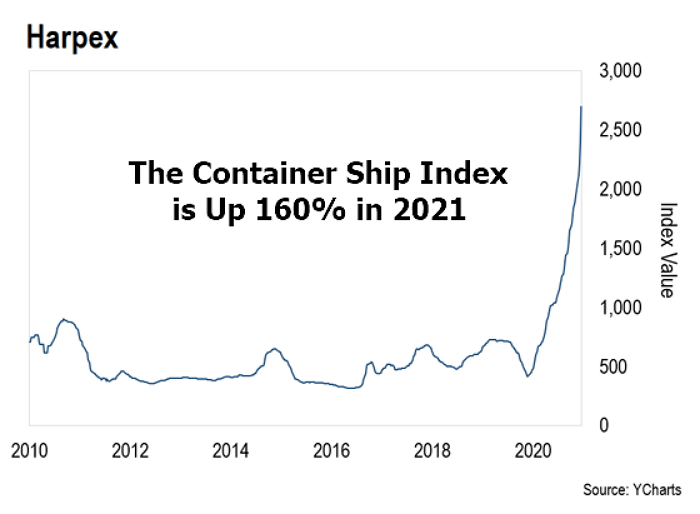 One of the veteran Hamburg shipbrokers describing "It's the craziest market I have ever seen''.

Actions of the shipping container companies

Leasing shipping container vessels – like the private firm that owns the CSL Santa Maria ship – are earning so much revenue, one could say they have won the giant lottery.
Drewry is a shipping research and consultancy service forecasting that worldwide container shipping activity could profit over $100 billion this year alone. That is more than threefold, counting previous annual records.
Do inquiring minds want to know how long this trend will last? Conceivably container shipping vessel lease prices are about to collapse? Most likely, they will. I will not dispute the fact that this is another bubble. However, I am not concerned about this on a long-term basis. Here is why.
Most of the deals being done in the container vessel market are done at extraordinary rates are for the next three to five years. This is different from oil tankers, which only capture the spot rate for however long the voyage is (i.e., 60 days).
Put differently; these agreements should rain in revenue on container shippers for many years to come, despite what follows to shipping container rates.
However, I am not the only one who is noticing this crazed market. Profits for the shippers are so high; it is even begun attracting great awareness among the politicians. They are apprehensive about goods shortages in the industry.
Yet, notwithstanding these tailwinds, the value of stocks of the container shipping firms has not been rising though. They are currently trading way below the price levels which they were trading two months ago.
Shipping container vessel leasing stocks have much lower P/E ratios (price-to-earnings) and very high dividend yields that seem to resemble deep value investments vehicles.
Employing the latest quarterly and annual earnings projections from the shipping market analysts shows that many container shipping companies are trading at one to two times the profits they will make this year. Many will pay handsome dividends as high as 20% for the next 12 months and beyond. 
So, what to make of it all? I believe there is a considerable trade that has manifested itself in the container shipping business. This is one of these predicaments we can get greedy. Be prudent and invest wisely.
This article was printed from TradingSig.com