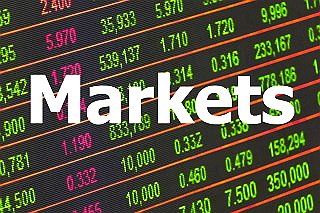 A busy day is shaping up in market trend Europe stock markets are falling, and considering that all markets are connected, American markets might follow suit - By the way, and have been for a long time. 
Currently, the market remains locked in a multi-day consolidation as well as a pullback in the context of initial September mighty strength. 
The time-marker is ticking downwards to September third quarter (Q3) ending, so the aspect of 'window-dressing' financial portfolios by promoting winners and selling stragglers should begin to kick-in very soon. 
Overall, it's crucial for the significant stock indices and market trend sectors to keep their bullish stance above their early September support levels.
 As long as that continues, then the S&P 500 market path of most limited resistance is to the upside: Mean Res $3008. Be aware that the S&P and Dow are still nearly 1.5% away from their Year To Date highs. The Nasdaq Composite index is not far back, lying within 2.5% of its Year To Date highs.
That said, Gold and Silver were back and caught some bids with Gold closing over $1,532, and Silver trading back into the upper $ 18's implying the metals are beginning another leg higher to the fulfillment of their Outer Rallies.

Market sentiment and internals have been going off their earlier September 'overbought' postings, revealing more of a bullish to neutral condition with current market trend shapes. 

Cryptocurrencies market trend went on a deep dive yesterday. Some people blaming new futures, many others call on technical happenings.
Initially, the granddaddy Bitcoin faded all day slowly and then cascaded over a cliff at about 16:45 UTC. Take your best pick of what reason the crypto market plunged, though, and I am certainly not shocked or surprised. 
Is Bitcoin ready for the significant move: The burning question is which way? Currently, the Bitcoins remain under the 'Maginot Line' - $10,000 level, and all eyes on the Trade Selector Signal proprietary confirmation symbol.
With the completed Inner Coin Dip $8,250, the Bitcoin enrolled in a consolidation pattern trading above major Key Sup $7,620. In the event, the bulls will support Inner Coin Dip completion the crypto will stage significant up movement towards magic 'Maginot Line'.