Trading Results in Summary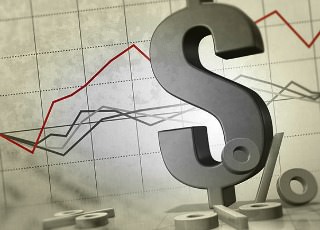 The Live Signal of TradeSelecter.com is resulted from the Live Account shown in the table(s) below-outlining details from every trading day to provide you a quick snapshot of the long-term performance. The trading results are recorded to reflect the trading calls made in regards to the particular trade set-ups, by the Trade Selector Signal system.
I am not implying these are the trading results of every trade will be achieved, different experience level and skills will apply when it comes to trading. If you are not familiar of how forex and CFD's work or what is suitable when trading forex and CFD's for your own specific needs in respect to a satisfactory risk level, you may consult with a professional financial adviser or your trading broker first.

---
Signal Trading Results for_2018
The table below shows the Trade Selector Signal trading results from Live Account
Date
Action
Symbol
Entry Price
Exit Date
Exit Price
Net Result
2018.04.13
Sell
AUD/USD
77790
2017.04.30
75470
2320
2018.04.10
Buy
USD/CAD
1.26340
2017.04.30
1.28640
2300
2018.04.26
Sell
USD/CHF
99155
2017.04.30
98900
s/o: 255
2018.04.20
Buy
GBP/USD
1.40030
2017.04.26
1.39560
s/o: -470
2018.04.10
Sell
DAX Index
12418
2017.04.25
12380
s/o: 38
2018.04:02
Sell
NIKKEI Index
21592
2017.04.04
21205
s/o: 387
2018.04.03
Sell
XRP/USD
0.54910
2017.04.13
0.67480
s/o: -0.12570
2018.04.03
Sell
BTC/USD
7425
2017.04.12
8075
-650
2018.03.25
Sell
DXY Index
90.50
2017.04.17
88.99
1.51
2018.03.20
Sell
IOT/USD
1.3720
2017.04.08
1.0350
337
2018.03.20
Sell
NEO/USD
72.50
2017.04.07
47.50
25
2018.03.19
Sell
XMR/USD
215.00
2017.04.07
171.00
44
2018.03.20
Sell
DJIA Index
24950
2017.04.02
23375
1575
Signal Trading Results for March_2018
The table below shows the Trade Selector Signal trading results from Live Account
Date
Action
Symbol
Entry Price
Exit Date
Exit Price
Net Result
2018.03.15
Sell
usd/cad
1.30345
2017.03.16
1.30680
s/o: -335
2018.03.15
Sell
usd/chf
95165
2017.03.16
94850
315
2018.03.13
Sell
DJIA Index
25230
2017.03.13
25009
221
2018.03.13
Buy
DJIA Index
25108
2017.03.13
25230
122
2018.03.12
Buy
DJIA Index
25188
2017.03.12
25280
92
2018.03.09
Sell
usd/jpy
106.875
2017.03.12
106.415
46
2018.03.08
Buy
gbp/usd
1.38110
2017.03.09
1.38885
775
2018.03.07
Buy
Dax Index
12027
2017.03.07
12159
132
2018.03.06
Sell
aud/usd
78280
2017.03.07
77770
510
2018.03.06
Sell
Dax Index
12263
2017.03.06
12120
143
2018.03.06
Buy
usd/cad
1.28780
2017.03.06
1.29165
385
2018.02.23
Buy
Gold
1303.50
2017.03.06
1332
28.50
2018.02.28
Buy
gbp/usd
1.37840
2017.03.05
1.38670
830
2018.03.01
Buy
DAX Index
12258
2017.03.01
12258
s/o: 0
Signal Trading Results for February_2018
The table below shows the Trade Selector Signal trading results from Live Account
Date
Action
Symbol
Entry Price
Exit Date
Exit Price
Net Result
2018.02.27
Buy
DAX Index
12450
2017.02.27
12540
90
2018.02.22
Sell
DJIA Index
25065
2017.02.22
24891
174
2018.02.22
Sell
S&P500
2724
2017.02.22
2710
14
2018.02.22
Buy
gbp/usd
1.38740
2017.02.22
1.39110
370
2018.02.21
Buy
gbp/usd
1.39350
2017.02.21
1.39900
550
2018.02.19
Buy
DAX Index
12445
2017.02.19
12445
s/o: 0
2018.02.16
Buy
gbp/usd
1.40100
2017.02.19
1.40465
365
2018.02.16
Buy
DAX Index
12370
2017.02.16
12522
152
2018.02.16
Buy
DJIA Index
25139
2017.02.16
25405
266
2018.02.07
Buy
Gold
1307
2017.02.16
1358
51
2018.02.15
Buy
usd/chf
92380
2017.02.15
92640
260
2018.02.15
Sell
DJIA Index
24965
2017.02.15
24995
s/o: -30
2018.02.14
Sell
DAX Index
12305
2017.02.13
12130
175
2018.02.07
Buy
Gold
1307
2017.02.14
1332
25
2018.02.13
Sell
gbp/usd
1.39180
2017.02.13
1.38550
630
2018.02.09
Buy
gbp/usd
1.37930
2017.02.12
1.38620
690
2018.02.09
Buy
DAX Index
12059
2017.02.09
12205
146
2018.02.08
Buy
DAX Index
12193
2017.02.08
12263
70
2018.02.08
Buy
DJIA Index
24531
2017.02.08
24475
s/o: -56
2018.02.08
Sell
gbp/usd
1.40640
2017.02.08
1.38790
1850
2018.02.06
Buy
gbp/usd
1.38610
2017.02.06
1.39650
1040
2018.02.06
Sell
Dax Index
12446
2017.02.06
12372
s/o: 74
2018.02.02
Buy
gbp/usd
1.41310
2017.02.02
1.41620
310
2018.02.02
Buy
DAX Index
12796
2017.02.02
12796
s/o: 0
2018.02.01
Buy
FTSE Index
7495
2017.02.02
7477
s/o: -18
2018.02.01
Buy
DAX Index
12980
2017.02.02
12950
s/o: -30
2018.02.01
Sell
gbp/usd
1.42505
2017.02.01
1.42060
445
Signal Trading Results for January_2018
The table below shows the Trade Selector Signal trading results from Live Account
Date
Action
Symbol
Entry Price
Exit Date
Exit Price
Net Result
2018.01.31
Sell
gbp/usd
1.42105
2017.01.31
1.41415
690
2018.01.30
Buy
DJIA Index
26103
2017.01.30
26171
68
2018.01.29
Buy
DAX Index
13280
2017.01.29
13353
73
2018.01.25
Buy
usd/chf
93075
2017.01.25
94375
1300
2018.01.25
Sell
gbp/usd
1.43255
2017.01.25
1.40880
2375
2018.01.24
Sell
gbp/usd
1.41770
2017.01.25
1.40880
890
2018.01.25
Buy
usd/chf
93975
2017.01.25
93720
s/o: -255
2018.01.24
Buy
usd/chf
94395
2017.01.25
93720
s/o: -675
2018.01.23
Buy
DJIA Index
26160
2017.01.23
26241
81
2018.01.22
Buy
DAX Index
13419
2017.01.22
13470
69
2018.01.17
Buy
gbp/usd
1.38250
2017.01.19
1.39290
1040
2018.01.17
Buy
DJIA Index
25885
2017.01.17
25963
78
2018.01.16
Buy
DJIA Index
26933
2017.01.16
26934
s/o: 1
2018.01.15
Sell
gbp/usd
1.38160
2017.01.16
1.37500
660
2018.01.12
Sell
gbp/usd
1.36860
2017.01.12
1.37210
s/o: -350
2018.01.12
Sell
gbp/usd
1.36390
2017.01.12
1.36120
270
2018.01.11
Sell
S&P500
2762.50
2017.01.12
2767
s/o: -4.50
2018.01.10
Buy
usd/jpy
111.325
2017.01.11
111.790
465
2018.01.10
Sell
usd/cad
1.25790
2017.01.10
1.25070
720
2018.01.08
Buy
DJIA Index
25248
2017.01.09
25380
132
2018.01.05
Sell
DAX Index
13322
2017.01.05
13290
32
2018.01.03
Buy
eurusd
1.20055
2017.01.04
1.20765
710
2018.01.03
Sell
usdjpy
112.485
2017.01.04
112.605
s/o: -120
2018.01.02
Buy
DAX Index
12760
2017.01.02
12913
153
2018.01.15
Sell
gbp/usd
1.38160
2017.01.16
1.37500
660
2017.12.29
Sell
gbpusd
1.35070
2017.01.02
1.35340
s/o: -270
Archives
Trading Results in Summary 2017
Trading Results in Summary 2016