Market Commentary July 3, 2019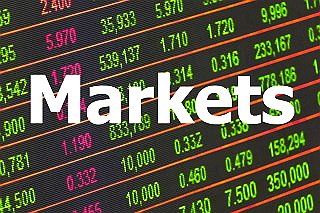 This month, the American market economy smashed its record for the most prolonged period of constant growth after continuously growing ever since June of 2009. The previous record endured 120 months beginning from March of 1991 until March of 2001.
The resent economic "expansion," now is in the history books as the longest on record, as we all know this is solely an illusion produced by the monetary magicians at the Federal Reserve. 

Behind all the smoke and mirrors sprawls the biggest stock market bubble in American history. And when will explodes the economic, as well as political fallout, will be justifiably catastrophic.
With that being said, Cleveland Fed President Loretta Mester prompted yesterday that the Federal Reserve is in no hurry to raise interest rates in the near future. 
Loretta Mester also stated that she would like to keep interest rates "at current levels for a while to support a gradual rise in inflation." Moreover, she advised "not overreacting to shocks," which may lead to rising inflation beyond the current 2% proposed level.
The broader S&P 500 index proceeded to create new highs in yesterday session, tallying an additional 8.7 points or 0.29% and concluding the market session at 2,973.
The Gold Market

In yesterday market, the price of Gold went up $37.85 or 2.74%, and the price of Silver increased by 23 cents or 1.50%. The Gold-Silver ratio hit another brand-new high, up an additional point.
Next week maybe a week that delivers news of a trade deal between the United States and China. If correct, we would await the stock markets to rally big time. And consequently the prices of the precious metals, Gold more than Silver, in this case, to drop somewhat - not to fall to near $1,350 as stated on June 30, analysis. 
In spite of the paper-bug thought that Gold is a lousy investment, against the Gold-bug case that Gold is an excellent investment - Gold, and Silver, is not an investment, it is money. People hold money if one assumes investments to have an adverse return.
Thus, when the equity markets and real estate property market turns south, this is a suitable driver for people, in general, to shift to the monetary precious metals as a safe-haven asset.
Convincingly they already have, which is the reason Gold is trading over $1,400. Although while there is universal confidence in the stock markets, there may not be a vigorous hunt of Gold and Silver as of yet.
Gold recaptured some of Monday's lost ground in late Asian-Pacific region trading session. It is now up around $3 on the day at $1425 as the after-effects of the America-China agreement to restart discussions begin to fade down.
The U.S. Dollar Index

The DXY index which trades versus a basket of six major world currencies is hovering at 96.24 at post time, not far away from the highs of $96.45 created on Tuesday, this is the most significant increase since June 20 of this year.
The U.S. Dollar was weaker against the safe-haven Japanese Yen, being down 0.2%, having been driven down a 12-day high of 108.53 posted at the beginning of the week.
---