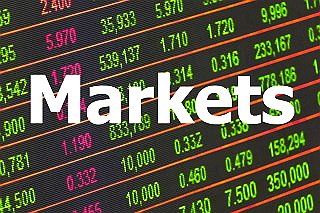 The S&P 500 market climbed 9.4% yesterday and spurred a broad-based rebound as news reports indicated that the tricky coronavirus fiscal stimulus package debated in the Senate would reach an agreement.
The DJI Average index soared 11.4% its best one-day percentage increase in nearly ninety years, the tech-heavy Nasdaq Composite index rose 8.1%, and the small-cap Russell 2000 rose 9.4%.

All eleven S&P 500 index sectors showed substantial gains, especially the energy sector print of +16.3%, financials sector posted +12.8%, and industrials sector did the same with +12.8%. The consumer staples sector was the lonesome sector to propel less than 5.0% with +4.8%.
Energy stocks delivered some of the market's best offerings on the day's session, with the PHLX Oil Service Sector Index surging by 18.4% and the New York Stock Exchange Arca Oil Index climbing by 14.9%.
The big rally by energy stocks began as the price of WTI crude oil for May delivery pushed higher for the second straight trading session, rising $0.65 to $24.12 a barrel.
Chevron stock climbed 12.33 and was among yesterday's most significant gainers, with the share price rising 22.7%, as traders and investors were pleased with the company's no plans to cut its dividend, notwithstanding the turbulence in the crude oil market. The Chevron also halted its share buyback program and cut its capital spending program by $4B. 
United States Treasuries market went south for most of the session yesterday; however, it did close off trading day lows. The Two-year yield climbed eight basis points to post a 0.37%, and the Ten-year yield increased five basis points to close at 0.82%.
In the overseas market, the stock across the Asian-Pacific zone moved sharply higher throughout the trading session yesterday. The Shanghai index rose 62 points or 2.34% to close at 2,722, while Hong Kong's Hang Seng Index climbed 4.5%. Japan's Nikkei 225 Index towered by over 7%, and ASX 200 has risen 190 points or 4.2% to close at 4,736.
The primary Eurozone market(s) also recorded substantial moves to the upside in yesterday's trading session. The German DAX 30 Index sprang by 11%, while the United Kingdom's FTSE 100 Index rose 9.1% and the French CAC 40 Index advanced by 8.4%.
Separately, The European Union (EU) has opened up discussions with Albania and Macedonia over them entering the EU after the countries reached a political compromise on opening membership talks.
The EU commissioner in charge of the expansion of the EU block took to twitter to suggest that the destiny of the western Balkan area is in the EU camp - Good luck with that.