Do Tell Your Stories!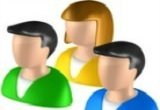 Share your stories: For quite some time, I've wanted to help build a little "trading/investing community" online. I envisioned a place where anyone and everyone with interest in trading/investing - young, old, beginner, experienced - could enter, lose themselves in a sea of market resources, and engage with others who share a similar passion.
A place that could serve as a modest "market haven" online, away from the pessimism and negativity encroaching around us; one that would nurture our best selves, and help us actualize the things promised by successful trading/investing venue.   
A place whose the only price of admission is sharing your trading/investing stories. By sharing your experiences, you will be helping another newbie as well as seasoned traders/investors. Especially those who come after you. All of us will benefit by way of when you make your own web page on this website!.
Choose the category and share your stories about the trading/investing experience... 

CATEGORIES

Essential Markets

(10) Share your Essential Markets experience, and endeavor and get a feel what other visitors to Trade Selecter site find most tradable.

Trading Charts & Analysis

(11) Trading Charts & Analysis can serve as an excellent resource for a novice as well as seasoned traders who are just dipping into trading chart verification.

Beyond Trading

(4) Transform yourself Beyond Trading and learn how to improve your level of consciousness that will help you prevent trading outside of fear and greed with good health and well-being.

Current Events & Financial News

(3) The Current Events & Financial News and the diverse accounts in politics, business, and personal finance. Including market news from around the world.

Markets Traders Talk

(8) A Markets Trader Talk topics related to day and swing trading, and long-term investing, with visitors rubbing the elbow to elbow, sharing their information and experience.

Trading Platforms

(2) We've got the Trading Platforms ins and outs to keep you informed. Regardless of whether you trade at home from your office, or on the go.

Trading Systems

(2) With Trading Systems, traders spend time tuning to manage risk and optimizing the trade. So, why might you want to adopt a trading system?

Brokers and Service

(1) Brokers & Services reviews, discussions, and comments which have become essential for many traders and investors.
Trading signal service for you!

Curious about online trading? Want to make more money, be highly successful and have positive experiences in the niche? Welcome to TradeSelecter.com, a website that will...