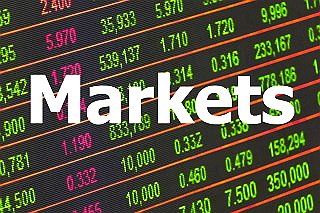 Mega-capitalization technology market powered higher ahead of second-quarter earnings. The Nasdaq Composite index was where most utmost of the trading action was this week, as it surged 4.0% and finished at a new record high in four out of the five sessions. The S&P 500 index grew a respectable 1.8%, accompanied by a 1% gain in the DJI Average. The small-cap Russell 2000 index, though, faded 0.6%. 
The top S&P 500 sectors were consumer discretionary with +4.8% posting, communication services with a +4.7%, and information technology sector print of +2.7%; these were mostly accountable for the stock's advance. On the contrary, the energy sector was nailed with -4.6% loss, real estate followed with -1.8%, industrials sector -1.4%, mighty health care posting -0.9%, and vital utilities with -0.2%.
This week's price action began with front-page news in dominant China's state-controlled news agency that implied a "healthy bull market" was expected for the Chinese stock market. China's primary Shanghai Composite index surged 7.3% this week. In America, the bull market in mega-capitalization technology equities was impossible to miss. Japan's stocks were virtually unchanged, and Australia's shares were lower.
Tesla skyrocketed 27% in a sheer momentum trade. Alphabet, Apple,  Facebook, and Microsoft surged between 3 to 6%. Amazon climbed 10% - whisking past stories that Walmart is plotting to launch a competitive delivery service by the end of this month. Walmart shares, too, achieved a 10% gain for the week.
On Friday trading session, numerous mega-capitalization technology stocks did retreat, as traders and investors switched back into cyclical-value stocks, resulting in some good remdesivir development. Gilead Sciences published new data revealing an improvement in critically-ill coronavirus patients and a 62% decrease in the risk of death related to the standard model of care.
As you can see, the Commodity Index showing 23 commodities prices, including precious metals, crude oil, base metals, and agricultural commodities, is weighted according to world production, and trading volume is high. When it is high, equities are overpriced versus major commodities. When it is low, the equities are low and cheap in correlation to commodities.

When will the trend change? The commodities typically follow first with a Gold, then the Silver. The yellow metal has already begun pushing upwards. The Silver is about to explode also. The commodities index as a whole should not be too notably far behind.

U.S. Treasuries market completed the week somewhat mixed. The Two-year yield rose one basis point to post a 0.16%, while the Ten-year yield declined four basis points to close at 0.63%. The U.S. Dollar Index faded by 0.7% to finish at 96.65. The West Texas Intermediate (WTI)  crude oil increased by 0.4% to finish $40.60/bbl.
Several major equity markets in Eurozone were down. Here too, there were some hopeful economic numbers. European region retail sales, the United Kingdom construction Purchasing Managers' Index (PMI), and industrial production in the Eurozone economy: Italy, France, and Germany were all higher following Friday's rally. 
Although the European Commission raised the size of its projection contraction for the region's struggling economy for 2020 and Viktor Orbán - Hungary's Prime Minister said it is doubtful that the European Union (EU) would accept and agree on an economic stimulus plan at an EU summit in the upcoming week.