Weekly Market Review & Analysis For January 25, 2021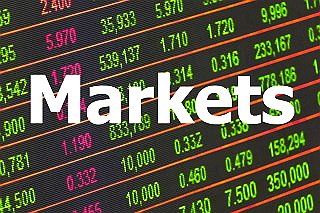 The market success story: GameStop (GME) started the trading week at $65 per share and topped at $483 later on in the weekly session, as it becomes the spokesmodel for the short-squeeze rebellion/mania against wall street sharks - short sellers. Trading got so erratic that many brokerage firms curbed trading activity on very heavily-shorted stocks similar to GameStop, which sent these equities much lower and brought the rage of numerous participants.
Click the Image to Enlarge
×
However, many brokerage firms ultimately eased some constraints, allowing traders to return their speculation activity, pushing these stocks much higher at the end of the trading week. GameStop shares finished the rough week higher, near 400%. This volatility frightened the market for many reasons, including challenges of fund managers dumping long trades to cover their shorts and the potential for further increased regulation.
The drama preoccupied the market and removed the action from the bunch of better-than-expected companies' earnings reports, including prominent firms like Microsoft, Apple, Tesla, and Facebook. Microsoft shares did advance 2.7% for the week.
Market action

The S&P 500 market dropped -3.3%, Nasdaq Composite was lower -3.5%, and DJI Average with a drop of -3.3% declined more than 3.0% for the week, as a craze of short-squeeze trading activity pressed risk sentiment. The small-cap Russell 2000 fell 4.4%.  
All eleven S&P 500 sectors ended lower. The vital energy sector was the most exposed link with a 6.6% drop. On the opposite side was the real estate sector, with a moderate 0.2% slump. 
In another course of events, Federal Reserve Chair Powell presented a dovish calling post-FOMC press discussion; news suggested that Biden's $1.9 Trillion stimmy deal could be forced to mid-March, a consequence of bipartisan disapproval. Fourth-quarter real Gross Domestic Product (GDP) rose at an annualized rate of 4.0%, notwithstanding a challenging large-scale, long-term environment.
For better or worse, the S&P 500 index set an all-time intraday high in very early trading session and concluded the option expiration week marginally above our Mean Sup $3,688. The Ten-year yield was unchanged, finishing at 1.09%, notwithstanding the market volatility.
Overseas market action

Eurozone stock markets all came under scrutiny from lower confidence numbers across the entire continent and raised coronavirus restrictions. Surprisingly, the Italian market was one of the top performers, notwithstanding Prime Minister Giuseppe Conte's departure in a maneuver to establish a new coalition government. 
In the Asia region, Shanghai and Hong Kong, stock markets were particularly weak after China's central bank revoked liquidity from their banking system. A top official was sending a warning signal concerning asset bubble development.
---