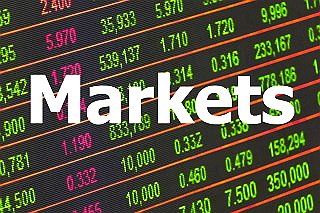 The S&P 500 market faded by 0.5% yesterday in a mixed trading session.  Health care and large-cap technology stocks faltered while reviving enthusiasm continued to move into the small-cap Russell 2000 index, which gained +1.3% and S&P MidCap 400 index booked +1.0%. The DJI Average index dropped 0.1%, while the tech-heavy weighted Nasdaq Composite index declined 1.4%.
The trading session started with wide-ranging gains that boosted the S&P 500 index as much as 1.5% quickly after the opening bell, as part of the continuing drive from Monday. 
However, this wide-ranging momentum very quickly evaporated, presumably due to valuation challenges, but stayed in sectors of the market that had underperformed while the shutdown dread was uncontrolled.
Many of those involved in the movement were the mid-cap and small-cap stocks, as earlier mentioned, and also the cyclical S&P 500 sectors such as financials with +0.9% gain, industrials posting +1.8%, materials with +2.0%, and energy sector with +2.2%.
In contrast, the large-cap stocks that were considered as comparatively safe, and thus bettered over the past couple of months, succumbed some of their appeals on Tuesday and heavily pulled in the broader spectrum market - Where noted in the health care sector with -2.1%, communication services sector with -1.9%, and information technology sector posting -1.4%.
Currently, the bulls are hoping that small-cap stocks superior performance can stay on. It is attempting to turn up after a dive, and it should be a strong indication for going forward. Throughout history, though, it has been very tough to do so following such a significant difference in returns be found on Monday.

U.S. Treasuries market recovered most of Monday's damages, driving the yields lower across the interest curve. The Two-year yield faded three basis points to close at 0.20%, and the Ten-year yield sank five basis points to conclude at 0.61%. 
The U.S. Dollar Index settled by 0.2% lower to close at 99.95. West Texas Intermediate (WTI) crude oil sank 1.6%, or $0.13, to finish at $12.09/bbl; however, it was depressed as much as 22% at a point in time throughout the session.