Market Insight Commentary June 26, 2019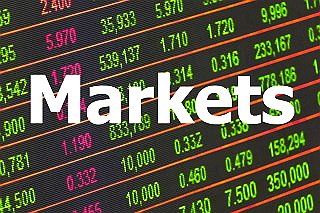 Both the Gold and Bitcoin market has risen lately, prompting many to erroneously assume that the two markets are climbing for the same reason. 
Although bond and stock, markets are also increasing. Stocks and Bitcoin are rising as speculative assets, while Gold and bonds markets are surging as safe havens assets.
The Gold Market
We are starting to reflect what this rocket launch in the Gold market really means. Derivatives blow-up? Fiat currency breakdown? Banks bankruptcies? Why the current tidal wave of capital flowing into the ultimate safe haven asset - Gold.
The more important picture though is given the significance of the price base which has taken over six years to build, we consider that we can even observe a retest of the Gold record high at $1921.
However, the test for Gold, precious metal will be once someone amid the night trading session releases 20,000 contracts on Comex exchange in an apparent attempt to push the Gold price down. 
It will pass, not least because if the Gold price keeps increasing many commercial and bullion banks will feel the pain. 
Thus far Gold has confirmed a multi-year price base which provides the platform for a significant as well as long-lasting Gold market rally. 
What we have finally noticed is that there are more definitive signs of the US Dollar breakdown. With the DXY index testing pivotal support from of 96.45 to form a critical bearish signal, which should give a clear incentive for Gold to extend its gains beyond $1500 level.
The price of Gold is currently trading about $18 lower on Japan's Tokyo Commodity Exchange (TOCOM). However, here is a look at the current Gold chart.
In the overnight Gold trading, we have completed the Outer Gold Rally at $1435; the next rallies are marked at $1468 and $1508 respectively. Currently, there is a resistance level in development located at $1424. 
On the downside, we have Key Sup marked at $1400 to be the significant stopping point on a pullback. But the bull back might take the Gold to $1395 level.
The Bitcoin Market 
Bitcoin's market parabolic progression over $12,900 has secured its crypto segment dominance over 60% for the very first time ever since April 2017, confirmed by CoinMarketCap data today (June 26).
Following its brisk appreciation in recent few days, the crypto-coin price attained levels not witnessed since the end of its 2017 significant bull move.
The numerous successes have come on account of other prominent crypto-coins, which have thus far failed to deliver a similar achievement. 
As a result, Bitcoin dominance of the overall crypto capitalization stands now at 62% - this more than at any course of the past 24 months. 
As of this posting, the Bitcoin's capitalization now stands at $226 Billion out of a total crypto market capitalization of $365 Billion - There is something rotten here. 
Bitcoin has a Short-term trend concluded at Inner Coin Rally $12,647, and the coin is the process to hit the Outer Coin Rally which stands at $13,222 - there is no significant resistance point at this time. 
However, on the downside, we do have a steady Mean Sup $11,055, and Key Sup marked at $9,070. For the bulls, we do have new Outer Coin Rallies located at $14,327 and 15,450.
---