Market Insight & Commentary July 17, 2019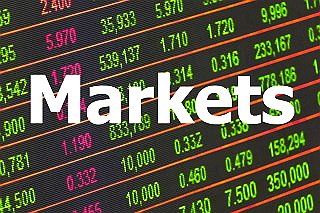 The stock market after creeping up to current record closing highs levels on Monday's trading session, swung narrowly across the trading range yesterday before closing modestly lower. 
The DJI tripped a new record intraday high price in the morning session only to end the session day being down 23.5 points or 0.1%.
The technology-heavy Nasdaq 100 index also skidded almost 40 points or 0.5%, while the broader S&P 500 index fell 10.3 points or 0.34 to close to our completed Outer Index Rally 3,004 level. 
The Spooz is retreating; however, the first main destination target remains to be an Inner Index Rally 3,040.
Currently, there is weak Key Res 3,016 in development and TSS confirmation stage, while the downside target continuously to be Mean Sup 2,976, and distance Key Sup marked at 2,914. 

British Pound market

The British Pound plunged to its lowest level in more than 2-years on Tuesday session, reaching nearly 1% drop against the U.S Dollar and resuming its decline today (Wednesday).
At the post time, the Sterling has fallen slightly below completed Inner Currency Dip $1.2400 for the first time since April of 2017. The Pound was also lower versus the Euro Dollar, tumbling to Mean Sup $1.1208, its lowest level since September of 2017.
We expect the Sterling to fall further to its path towards Outer Currency Dip $1.2265 following a very probable rebound to Mean Res $1.2578 with market volatility raising as it does so.
Crude Oil market

WTI crude oil did decline by more than 3% yesterday. The Energy Information Administration (EIA) report was published showing the fifth continuous weekly slump in U.S. crude oil supplies; nevertheless, this did very little to prevent the crude from pushing the prices lower.
WTI oil is in steady to lower movement peeling off Mean Res $60.35, while additional nonessential at this point resistance points. The crude oil is on its way down to the Mean Sup $56.13. While the significant support level located at Key Sup, $50.80 will play a vital role in the upcoming few weeks.
Gold and Silver market
Gold market renewed a southerly drift yesterday under softened strength in most financial markets. It was down over $8 closing at $1406. Silver was up around 1.7¢. 
After the May 28 low, when Gold staged a turnaround, it's up over 8% as traders and investors are moving to safe-haven investments assets to counter a series of geopolitical and economic uncertainties.
With Silver rallying the Gold proceeds to consolidate: Is the price of Silver about to take-off higher? We think the Silver may be set to launch a major rally. Silver keeps the following fractal from excellent move staged from 1970 to 1973. History evermore replicates itself. Currently, we have a real Silver bull market classic signs:
Silver miners begin to perform better and advance the metal higher. Now, Silver is solidly bettering U.S. Dollar and Gold on the way up, and lastly, Silver making its significant move on Copper, Nickel as well as Gold.
As we can see, the price of Silver is currently trading way above $15. In the Silver segment, we have completed the Inner Silver Rally at $15.66; the next rallies are marked at Inner Silver Rally $16.54 and Outer Silver Rally $16.95 respectively. Currently, on the downside, there is a significant support level located at $14.98.
Bitcoin market
After Tuesday's harshly two-sided trading session, at least coming from a technical viewpoint, the top leading crypto coins all turned much lower in a collective fashion. 
Bitcoin undoubtedly was the leader of the plunge, although the most relevant currency also succumbed its mojo today trading heavily about significant Inner Coin Dip $9,370.
Bitcoin is back under the Maginot $10,000 level, and the crypto coin looks ready to rebound and test the recently developed Mean Res $10,800. 
Overall Bitcoin is still in much better shape - technically speaking than the majority other prime cryptos, with the latest short-term downtrend now confirmed and completed.
Currently, the Bitcoin is attempting to bounce off the completed Inner Coin Rally $9,370. However, the bulls will encounter stubborn Mean Res marked at $10,800 a rally to the resistance front of the downward path is very probable.
---