Market Insight & Commentary August 11, 2019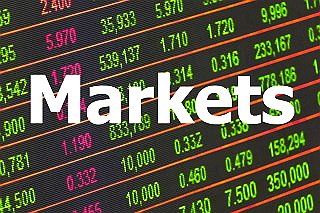 It was a bizarre market this week for traders and investors who were left whipsawed by some of the myriad robust markets rides this year: still, though the broad S&P 500 index concluded the week scarcely lower, being down small 0.5% over the wild five trading sessions.
The granddaddy Dow Jones Industrial Average index dropped 0.8%, the heavy loaded high technology Nasdaq Composite fell 0.6%, and the small-cap Russell 2000 suffered a 1.3% loss. 

All major indices endured the years worst rout on Monday (Aug 5) and another modest slide on Friday (Aug 9), while sandwiched in between stood the most significant three-day market rally in two months, which BTW incited many to ask if this was simply another instance of Buying The F***g Dip (BTFD).
Notwithstanding all the negative oriented speculation six out of eleven of the 11 S&P 500 sectors, finished lower while five sectors were the outperformers - The real estate with plus 1.8% and the defensive-oriented utilities posting plus 1.0%. The financials and the energy were underperformers with minus 1.7% and 2.2% respectively.  
Nevertheless, despite this week's 'recoil' in the stock market, they continue to lag since Trump and Powell began talking and bullion and bonds the best.
Technical Analysis and Outlook
S&P500 closed lower on August 9, and by doing so, stayed above reversed Mean Sup 2914. The steady to higher mode clears the stage for the advancement of the designated Sixth Path Stage One, while established Key Res 3026 lays above along with Inner Index Rally 3040 projection.
Gold market
The Gold market soared with over 4% on the week action, promoted by the weaker U.S. Dollar, global economic uncertainty, and lower yields, tapping above $1500 for a couple of days - its best showing week since April of 2016. For the YTD (year-to-date), Gold is now up with a 14.9% return, just below the broader S&P 500's 16.4% gain.

Technical Analysis and Outlook
Trade Selector Signal symmetry move is completed at Outer Gold Rally $1,508 and Inner Gold Rally $1,510 respectively. We are now well into our confirmation mode of the Key Res $1.505. The possible pullback to Mean Sup $1,442 might be inevitable. While we are also on trial with our long-standing symmetry move towards next Outer Gold Rally $1,590.
Silver
Silver metal topped Gold on the week though was unable to hold the closure above $17 on Friday session.
Technical Analysis and Outlook
On Friday (August 9) Silver market validated its completion of the Outer Silver Rally $17.21 to finish the week. There is a very high probability of possible fundamental/technical pullback to Mean Sup $16.70. On the upside, we do have newly created Key Res $17.10, and the next Outer Silver Rally marked at $17.50.
British Pound

The British Pound collapsed to a new 2019 low and continuously showing steady to lower price action.

Technical Analysis and Outlook
The British Pound has established its Outer Currency Dip $1.2035 fulfillment. Currently, there is no validation of the completion specified by Trade Selector Signal system. Consequently, flagging additional Sterling outcomes: Outer Currency Dip #1 $1.1866, and Outer Currency Dip #2 $1.1743.
Bitcoin
Cryptocurrency sector were very jumbled on the week with granddaddy Bitcoin being the strongest and other significant altcoins weak. However, Bitcoin could not endure closure above the $12,000 level.
Technical Analysis and Outlook
The Bitcoin is holding well above Maginot $10,000 line. Trade Selector Signal trend model remains on the bullish side, and current pullback to Mean Sup $10,960 might be inevitable. The upside targets are completed Outer Coin Rally $13,222, and Inner Coin Rally $13,744. While extended Outer Coin Rally #1, #2 are looming above.
Crude oil
West Texas Intermediate (WTI) raised back above $54, following tagging a $50 handle on middle of the week (Wednesday, Aug 7).

Technical Analysis and Outlook
Crude oil market is in steady to higher mode, advancing to our Mean Res $55.12, with Key Res $58.25 resting above. Upon completing its target(s), The second move will take the crude oil down to long-overdue Inner Oil Dip $50.10
---