Market Commentary & Analysis December 11, 2019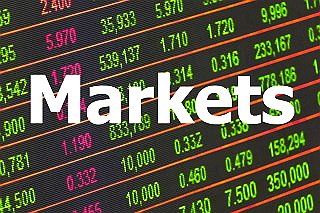 The S&P 500 market faded 0.1% yesterday in a very snug ranged trading session, as traders and investors absorbed several developments on the trade war, including a story that the United States and China could postpone the December 15 tariffs schedule.
The small-cap Russell 2000 index added +0.1%, the tech-heavy stock Nasdaq Composite index lost -0.1%,  while the DJI Average also lost -0.1% on the day.
Click the Image to Enlarge
×
Technical Analysis and Outlook
The small-cap Russell 2000 index is an excellent overall market indicator. The index re-completed its journey following the technical breakdown towards Inner Index Rally $1634.80 after a steady to higher movement from Mean Sup $1602.
Currently, the index is hoovering, about the Key Res $1632.70 in very tight formation. Excellently positioned to perform a leap to next Inner Index Rally $1681.70 and ultimately will take us to the Outer Index Rally $1695 shortly. If all fails on the upside in the short term, we have intermediate Mean Sup $1602 and Key Sup $1584.50.
Market action

Most broad S&P market sectors fluctuated near their unchanged line marks throughout the trading session. The real estate sector with -0.7% loss and materials sector with print -0.6% averted relatively more substantial declines, as the energy sector and health care sector showing +0.2% respectively closed higher on the session.
Waiting and watching mindset proceeded to influence trading session, leading to the lack of buyer confidence, with a Consumer Price Index for November, and Federal Reserve monetary policy decision also due out today.
More trade war news headlines should be expected this week, with expectations for those tariffs delayed on Chinese goods. 

The United States Treasuries ended the session mixed. The Two-year yield rose three basis points to close at 1.65%, and the Ten-year yield was unchanged and firm at 1.83%. The United States Dollar Index (DXY) declined by 0.2% to close at 97.52. West Texas Intermediate (WTI) crude oil rose 0.34%, to post a $59.08/bbl
What's ahead for the market?

Looking ahead for today's important market news, investors and traders will receive FOMC Rate Decision, November's weekly MBA Mortgage Applications Index, the Treasury Budget, and Consumer Price Index.

Markets year to date (YTD) information:
America: Nasdaq Composite index gained +29.9%, the broad S&P 500 index is showing thus far +25.0%, the small-cap Russell 2000 index did gain +21.0%, while DJI Average increased by +19.5%.
Europe: German DAX 30 index -0.3%, U.K. FTSE 100 index -0.3%, French CAC 40 index +0.2%.
Asia: Japan's Nikkei 225 -0.1%, Honk Kong Hang Seng index -0.2%, and mainland China Shanghai index posting +0.1%.
Commodities: WTI Crude Oil +0.06 @ 59.10, Natural Gas +0.06 @ 2.27, Gold metal +3.20 @ 1468.10, the Silver metal +0.07 @ 16.72, and Copper market which reflects assessment of global economy +0.01 @ 2.76.
---