Trading signal quality and archives 
The trading signal and chart of the day archives listed below represent a total for the actual trade entries called and traded forex market, European and US sessions markets.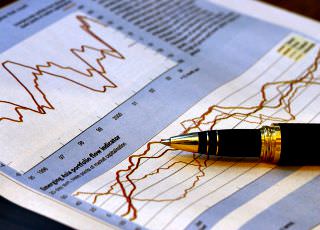 Why quality trading signal is so important to all traders?

The quality trading signal is a must if you are considering of getting into trading the forex, CFD, and futures market. You have heard that this is the market where you can make huge amounts of money in a very short period of time, then you are right. However, if that is your motivation for jumping into the forex, CFD and futures market, you are in for some hard lessons. Yes, these markets can be very profitable, however, don't fool yourself, there is nothing easy about it.

You may ask why is hard - because you need experience and most importantly, you need a high-quality signal which is important to pay attention to your trading business. This signal service directly relates to your trading success and if you are fortunate because the wealth is your reward.

Trading business is all about profits and, unfortunately, losses. You can be the world's best trader and you will end up losing sometimes. The key here is to maximize profits and minimize losses, and that is why subscribing to my trading signal service is so important to pay attention to.

The basic reasons why forex, CFD and futures trading signals are so important is that they help you know when initiating a trade and when to bail out on one. Without knowing the right signals and understanding the market, you could stay in too long and lose your trading capital or you could get out too early and lose a potential rewarding  profit.
Another reason why quality trading signals are so important is minimizing your losses. Stop orders losses on a trade are good, but that's the last resort. If the signals are telling you it's time to get out before the trade really goes down the drain, you need to do it. The problem is that many times, because a trader is uninformed, stubborn or just plain greedy. 

The fact of the matter is that even though you will still lose from time to time, understanding why my trading signal service is so important and is a good way to make your transition from beginner trader to experienced trader a little easier. With as tricky and difficult the trading market can be, it is important to take any opportunity you have to make things easier.

---
Archives
---
Trading signal for the month of July 2015
Trading signal for the month of August 2015
---
Related articles
---
Trading signal service for you!

Curious about online trading? Want to make more money, be highly successful and have positive experiences in the niche? Welcome to TradingSig.com, a website that will...
Live Signal

The Live Signal of TradingSig.com was formed to provide high-quality signal service for the novice, experienced and professional traders. This project started out as a way to...
A trader and day trading characteristics

To be successful, a day trader needs to possess certain skills and personal characteristics. Are you interested in getting started as a daytrader? If so, you'll need to understand...