Stock Market Commentary of The Group Stocks, November 2018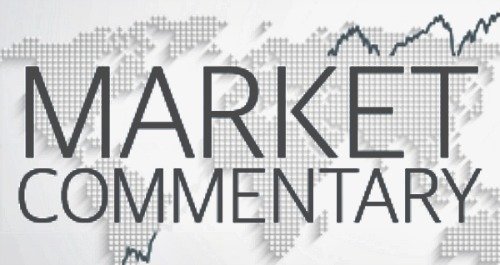 This Stock Market Commentary covers various topics and understanding of individual stocks activity and engaging information for an astute trader and investor, of international stock markets by demonstrating how interconnected the economies of nations have become.

November 13, 2018: There is now come to be rather commonplace that, whenever companies slip, they get brutally slaughtered, in contrast to in the past it might have been unlikely to observe a variety of mega-capitalization companies virtually all gapping in a significant manner.
One will need to start looking no further than PGE (Pacific Gas & Electric), which at one time has been down close to 30% on Monday, rendering it roughly a 50% loss in three sessions - that is definitely rather a lot for just about any company, much less a large utility outfit. 
Recently there has been no shortfall of companies coming from all other lines of the business performing in the same manner. Just take GS (Goldman Sachs) down 7.5 %, as well as the ongoing implosion of GE (General Electric) minus 6.9%, as additional samples of capital vaporization, just to pick recent two cases.
A part of Monday's rout has been initiated by a company known as LITE (Lumentum Holdings), which dropped 30% only because its largest customer had canceled component parts which were on a purchase order for the fourth quarter. 
That purchaser happens to be Apple Inc., and this fed into the drastic decline in the Apple stock price, which in turn itself becomes a victim of 5% decline. All that had taken the chip makers sector as well as many other technology stocks with it.
The whole process of lowers in a bear market is collective, in which particular case certain stocks which are capable of holding up regardless of the news reports, then specific incremental headlines unfolds that is even less noteworthy and should not have a significant effect.
The end result is that Apple has got rid-off the ghost; therefore, the question now is at precisely what price will psychology begin to shift - pertaining to Apple, tech stocks and equities in general.
November 8, 2018: All of the stock market sectors rallied on Wednesday with healthcare and biotech at the forefront. Last few months sell-off all appears to be a distant memory, however, it is almost certainly a bit too early to call this fourth quarter done yet. 
US Treasuries have returned to their flattening style once again as the Federal Reserve commence their two-day meeting. The decision is for virtually no change, however, many count on one more interest rate rise in December. 
A great deal of the chat is the fact that China ought to open up its economy as it would be in every-ones interest, then, let us get on with it. On the other hand, structural concerns do take some time, and the opposing forces challenge can be a long way off yet. 
Well worth keeping an eye on crude oil as the prices are heading downward even while the US Dollar is weakened, exactly how much will it tumble when the dollar is all bid.
November 1, 2018: Once the market closed on Wednesday, close to $3 trillion in equities moved into the freshly created communications services sector. What is going to remain in the technology sector? It is destined to be mostly powered by the software and the hardware services environment.
Some of the most vital changes, Google, parent Alphabet as well as  Facebook leaving technology sector into the brand new communications services segment.  Apple and Microsoft will be a couple of largest drivers within the technology field and ought to continue to lead. Apple's broadened its lead from 17%  to 21 %, while Microsoft spots second from 13% with a 17% increase.
BTW, the technology segment additionally grew to be much more weighted to volatile chip makers stocks such as Micron and Advanced Micro Devices; however, this may well be a positive change.
Even though media stocks offer high dividends, they are just destined to be such a modest piece of the new segment. Many people like the segment due to the 5.4% dividend yield offered, however, eventually the difference is it is going to be much closer to around 1.5%. 
As of now, Alphabet comes with 29%, while Facebook makes up nearly 16% weighting within the brand new segment. Neither of the two organizations offers a dividend - Stay tuned.
---
Trading signal service for you!

Curious about online trading? Want to make more money, be highly successful and have positive experiences in the niche? Welcome to TradingSig.com, a website that will...