Small Cap Stocks Market Insight & Commentary July 31, 2019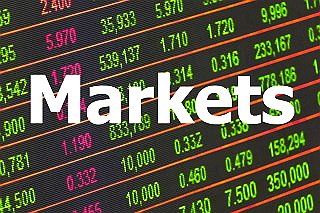 Are small cap stocks could make a big difference in the broader market -  You betcha.
While the small-cap Russell 2000 index has lingered the main stock averages, down about ten percent from its September of 2018 highs, we say its next market move will be decisive to where all stocks will progress in the next few days.
The small-cap Russell 2000 index is frequently an excellent leading indicator for the remainder of the stock market, and we assuredly saw that yesterday when index spiked over our Mean Res 1581 and completed Inner Index Rally 1585 while the rest of the market did slump. Tuesday U.S. indices closings:
The DJI drooped 23 points or minus 0.09%.
Broader S&P 500 dipped 7.8 points or minus 0.26%. 
Nasdaq Composite slid 19.7 points or minus 0.24%.
Russell 2000 promoted 16.6 points or plus 1.05%.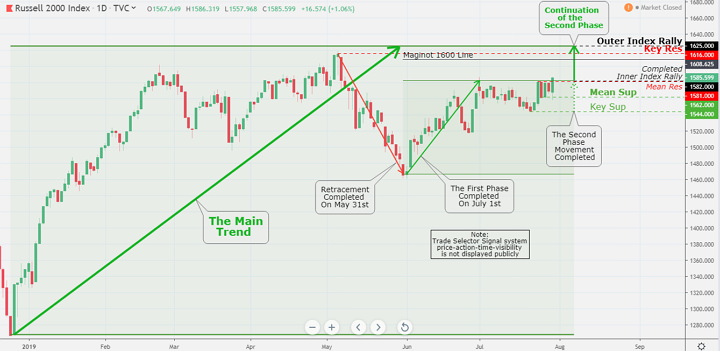 Click the Image to Enlarge
×
Small cap stocks Russell 2000 index wrap up

Now, that small cap stocks Russell 2000 index Mean Res 1581 is out of the way (obsoleted) the index provided reliable support at Mean Sup 1562 and not so meaningful at this time Key Sup 1544.
Old resistance will become new support (Mean Res 1581), as we are bouncing off up at this time right now. Therefore, if small-caps can stay above that price line, it should be empowered to move nicely towards Key Res 1616 and Outer Index Rally 1625.
However, if it breaks, it may roll over kindly. Thus it is going to be very important what this index does because it has been, once again, an excellent leading indicator, not only for the home economy but for the broad stock market overall.
So, looking at the small cap stocks Russell 2000 index, all eyes are on the Maginot 1600 level, which agrees with a key resistance and outer index rally destiny. 
If small cap stocks can continue to muster up a movement, we are confident we will observe a robust price surge follow.
Final comment
The FOMC announcement, as expected, is going to be in the spotlight on today. Many are recognizing the stakes are very big, and the Federal Reserve can not allow getting a current move on interest rates wrong. 
The massive inflationary recession that is evolving has nothing whatsoever to do with the Federal Reserve present mistake, but its previous mistakes. The probable interest rate cuts will merely intensify the problem.
---