The NYSE Euronext is coining NFT tokens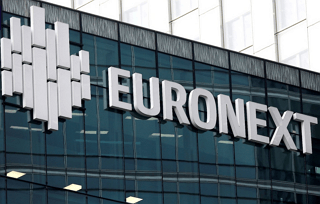 The NYSE Euronext has been showcasing various non-fungible tokens (NFTs) to celebrate the addition of a few of the first trades of a series of listings.
The companies that were spotlighted on NYSE Euronext were DoorDash, Roblox, Spotify, Unity, and Coupang. These are some of the listings that have recently hit the exchange that has generated a lot of industry buzz. 
The digital crypto verified pieces of art include the first data from each trade of the company's debut. You're able to see it for yourself by checking out the graphic underneath.
We've been going over NFTs a lot recently at The Trade Selecter. After all, they've been generating a lot of buzz within the industry and have managed to become one of the newest and hottest asset classes investors are looking at. 
To remind you, NFTs are essentially digital forms of collectibles. They are cryptographically secured and verifiable through blockchain technology. 
While many of the prices you'll find these NFTs being sold at aren't likely to remain as inflated, the technology is here to stay. This is where things get very interesting for a prospective investor.
Why is NYSE Euronext doing this?

The NFTs that the NYSE Euronext coined were never sold. Instead, they were gifted to the various companies that were listed.
Why did the exchange do this, you ask? It claims that it was a new and exciting way to honor the latest companies and welcome them to the market. However, promoting NFTs without getting returns for it doesn't sit right.
I suspect that it was an attempt for the exchange to get a look into NFTs value and to expand its coverage potentially. The project is likely one that is being worked on already.
This makes NFTs too good of an opportunity to not take advantage of. I suspect it's being driven in large part by the exchange Coinbase going public.
After all, the NYSE Euronext is owned by one of the largest company called InterContinental Exchange (ICE) in the world, valued at $68 billion. Its parent company operates 12 different traditional exchanges and six different clearing houses all around the globe.
Thus, there is little doubt that the parent company was paying very close attention to the new entrance of Coinbase. After all, the cryptocurrency exchange is currently valued at a whopping $60 billion with no signs of slowing down.
Want more? Think about this, both of them are currently trading at a very similar valuation. However, the parent company of the NYSE Euronext needs as many as 9,000 employees to operate effectively. Whereas, Coinbase only requires around 1,249 employees. This shows how efficient Coinbase is and how much of a profit advantage they have over traditional exchanges.
For the NYSE Euronext - InterContinental Exchange parent company, they're likely looking at NFTs as a gateway into the crypto marketplace. 
It's easy to see that this is merely the beginning of things. Within the next few months, you can expect to learn a lot more about how the NYSE Euronext will continue to invest in and use NFTs and other digital assets to combat Coinbase.
---
Related articles
---
Trading signal service for you!

Curious about online trading? Want to make more money, be highly successful and have positive experiences in the niche? Welcome to TradingSig.com, a website that will...
Exchange (EXCH) as an organized market

The financial trading exchange was created to provide a central location for trade, making it more orderly and easier to provide a more accurate price...