Weekly Market Review & Analysis For May 25, 2020
Addendum, June 4, 2020
The most frequent question I've received in the past several days is: How the markets may rally within the current global economic conditions, especially with widespread riots that are so violent and devastating. 
My answer is entirely dispassionate about who, where, why, or concerning the riots; that is: All the market behavior past, present, and future is priced in the Trade Selector Signal system price-action symmetry. 
From the S&P 500 technical analysis, the rally phase completed Inner Index Rallies $3,030 and $3,087 respectively and has hit Key Res $3,126. The continuous rally phase is interrupted by the retracement bound to push the price first to support $3,087 and possibly $3,087.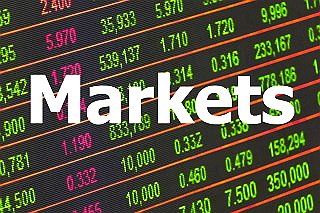 The equity market extended its rally this week on continuous enthusiasm about an economic U/V recovery and a FOMO (fear of missing out) on further gains. The DJI Average bettered with an excellent 3.8% gain, followed by the broad S&P 500 index posting +3.0%, small-cap Russell 2000 +2.8%, and tech-heavy Nasdaq Composite printed +1.8%. 
Stock market action

The stock market action showed all eleven S&P 500 index sectors ended in positive territory and helped the index close solidly above TSS Inner Index Rally $3,030. Value-oriented equities within the financial index posted healthy +6.6% and industrials sector print of the +6.0%. 
Both sectors advanced the most on the sense that these battered down stocks would outperform in a U/V economic recovery wave. Many defensive-oriented stocks in the utilities sector end up with a +5.7% and the real estate sector with a +5.8% posting an excellent finishing.
Elsewhere, the U.S. Treasuries market showed little gains this week. The Two-year yield decreased two basis points to close at 0.15%, and the Ten-year yield fell one basis point to close 0.65%. The U.S. Dollar Index declined by 1.6% to finish at 98.30. Crude oil (WTI) climbed 6.3% or +$2.08 to conclude the week. 
Also, one of the new data this week showed PI (personal income) rising to 10.5% in April, promoted by the government stimulus checks authorized by U.S. Congress. Likewise, the personal savings rate swells up to a new record of 33.0%. Thus, hopefully, what is done with those personal savings will be an essential key to the economic recovery trajectory.
The S&P 500 index

The most influential index in the world has rallied stunningly from a disastrous deviation. In what seems almost no time, the S&P 500 index has regained its footing above $3,000. That is quite an achievement granting it was hitting the beginning of Trump rally price level in the second half in March, marking one of its most damaging deviations from market trend ever. 
What is truly extraordinary is how quickly it plummeted. It took the S&P index 32 days to close at ''Beginning Of Trump Rally - 2016'' This time, it drew a 64 trading session to close above $3,000 level. No other occurrence even comes close - ever.  

Once the Spooz initially moved back above its magic $3,000 level, it continued to rally for the next three days, then started to fall apart once it reached our Inner Index Rally $3,030. Only that one time from 1962 still bestowed gain after nighty days. It is a good sign that the Spooz is back up and above its Maginot line ($3,000), though we should not necessarily expect it is going to remain above it for too long. 
Precious metal market
Gold prices resided in a $1,695-$1,735 trading range and have retested the Mean Res $1,735 - The recent price decline was fabricated because of options expiry this week, with the first stage of recovery in progress. The next trading stages will take the metal to Key Res $1,748 and the retest of the completed Outer Gold Rally $1,765 and beyond.
Click the Image to Enlarge
×
Cryptocurrency market
 Bitcoin's sharp rally and striking the $9,600 price level as of this writing increases the chance of coin reclaiming $10,000 after the number of Bitcoin futures contracts, including $184 million in Chicago Mercantile Exchange (CME) Bitcoin Futures which expired on Friday. 
Today's (May 30) swift rally brings Bitcoin market back to the $9,600-$9,900 zone where the crypto asset traded from May 15 - May 20, and it also increases the probability of a push through $9,580 level, where investors and traders expected resistance while the coin is making a beeline for Mean Res $9,755. Is today's rally is just another pump before the dump? We shall see.
---