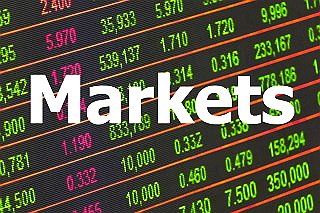 The market began May with a volatile trading week which caused significant losses for the major averages. The Nasdaq was the biggest loser, slipping 1.5 percent, and the S&P 500 and Dow Industrials lost 0.2 percent each. Small caps also suffered and sent their Russell 2000 index lower by 1.3 percent.
The week started with moderate gains for the major averages, but the early selling brought the SP 500 to its lowest levels. But, the market fought back the slow start and surged over the next two days. It ended the rise by a surge on Wednesday even though the FOMC announced an increase of 50 basis points and a balance sheet shrinkage plan.
But, Fed Chairman Powell acknowledged that a 75 basis points rate hike was not being discussed and was mentioned as the main reason behind the post-FOMC rally, which brought the S&P 500 to a record one-week high.
The positives evident from Wednesday's market rally were forgotten during the Thursday session. Significant averages lost their gains from the previous session, and crude oil was able to hold its ground. It remained above $108 despite a surge in the U.S. Dollar Index, pushed into a new record of 20 years.
Friday's session was also not very encouraging since equities had a weak start, but a quick market recovery slowed down throughout the day. In addition to the weak performance, The main news of the day was the announcement of the April jobs report, which beat expectations but also showed a decline in the rate of participation in the labor force.
Earnings from the third quarter continued to rise this week, but even the most favorable results were frequently sold off amid worries about soaring inflation.
The eurozone market was under pressure due to the backdrop of tightening monetary policy and after some negative economic indicators. The Asia-Pacific region ended mixed, with Japan market lingering in line and rising higher, even though mainland Chinese and H.K Hang Seng markets fell as China's government reiterated its backing for the draconian lockdown.
As for performance, the total market capitalization for all cryptocurrencies fell by 6 percent over the past seven days, but this tolerable adjustment in the market overall doesn't designate some middle-capitalization altcoins that lost 19 percent for the same period.