Weekly Market Review & Analysis For July 27, 2020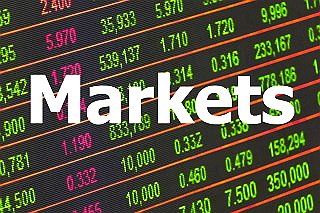 The S&P 500 and Nasdaq market(s) were boosted by mega-capitalization earnings reports and a dovish hint from the Federal Reserve. The Spooz advanced 1.7%, and the Nasdaq Composite Index climbed 3.7% in a busy week that ended with stellar mega-capitalization earnings data and reactions. The DJI Average dipped 0.2%, and the small-cap Russell 2000 faded 0.9% for the week.
Amazon, Apple, Facebook, and Alphabet topped quarterly expectations, propelling their stock prices except for Alphabet noticeably higher on Friday's session. Naturally, traders and investors entered the weekend questioning if these stocks can support these gains and, therefore, trigger a potential market pullback. At the beginning of the week, stockholders were undisturbed by the House Judiciary antitrust Committee hearings.
The market action
The market sectors of the S&P 500 information technology with +5.0% gain, real estate with +4.1% print, and consumer discretionary with +2.1% advanced the most this week. The energy sector with -4.3%, materials sector with -1.8%, financials sector with -0.9%, and industrials with -0.2% posted lower performance. 

These four cyclical market sectors were constrained by economic numbers that showed GDP second-quarter decline of 32.9%. The initial and continuing unemployment claims rose drastically while consumer sentiment and consumer confidence sank in July versus the previous month. Also, legislators extended their COVID-19 relief bill discussions into the weekend. 
The Federal Reserve was in the spotlight once again. The Federal Open Market Committee (FOMC) left the interest rates unchanged. Fed Chairman Jerome Powell made it profusely clear that the Fed is not going to hike interest rates anytime soon, and the central bank extended its lending amenities through the end of this year.
Market action elsewhere

In other markets, significant developments involved the U.S. Dollar Index, which fell to a Two-year low closing at 93.46 and Gold futures contract breaking out to unspoiled highs posting $1,986.20 per once. Volatility in the Silver market seen this week and Friday's session are a hallmark of bull markets.
The Two-year yield decreased four basis points to close at 0.10%, and the Ten-year yield sank four basis points to 0.54%. The West Texas Intermediate (WTI) crude oil fell 2.3% to close at $40.13 per barrow.
The cryptocurrency market moved in the right direction this week, with top major cryptocurrencies increased by a minimum of 15%. This week's winner was Litecoin, with an increase of no less than 29% in value compared to last Friday!
All significant Eurozone stock markets moved lower as traders and investors were agonized with increasing coronavirus cases, particularly in Spain. Equity markets in Italy and Spain, whose economies are more dependent on the tourist sector, performed the poorest. 
The majority of Asian/Pacific stock markets were also depressed. Japan, which avoided the global stock market sell-off last week due to a holiday schedule, played catch-up with an abrupt decline when it reopened earlier this week. 
Japanese equities came under further pressure when Fitch Ratings revised Japan's credit rating outlook to negative. Shanghai stocks rallied after a much better than prophesied China Purchasing Managers' Index.
The Dow-to-Gold ratio
The Dow-to-Gold ratio, which follows the Dow Jones index in terms of Gold with the aggregated stock price of 30 most significant, most iconic companies in the world is falling again.
The idea about this gauge is, unlike any other price series in financial markets, it does not jump around very much. Once it establishes a trend, it tends to stay that way for many years, as shown in the chart below.
Click the Image to Enlarge
×
Pay attention to how the Dow-to-Gold ratio drives in a long, transparent, predictable wavy pattern. See how it peaked in 1999 and how it has been declining ever since. See how the primary trend in 2011 got interrupted and how the Dow-to-Gold ratio rebounded. 
And lastly, observe how the Dow-to-Gold ratio began declining again in late 2018. The smart investors will stay on the sidelines until the Dow-to-Gold ratio falls below magic five and lower.
---