Market Commentary & Analysis October 9, 2019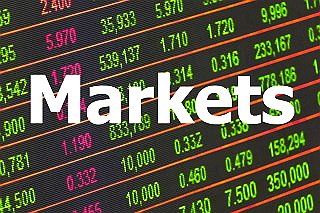 The broad S&P 500 market fell 1.6% yesterday following a string of trade developments, which intensified concerns regarding upcoming trade negotiations and global economic growth prospects. The DJI Average dropped 1.2%, Nasdaq Composite surrender 1.7%, and small-cap Russell 2000 index with 1.7% also posted sizable loss to finish near trading session lows.
Selling influence seemed to level off following China's selling pressure appeared to level off after China's tabloid newspaper Global Times stated that China persists sincerity in attaining a comprehensive arrangement and plans on proceeding peacefully. 
U. S. stock market then cut its losses after Federal Reserve Chairman Powell announced the central bank's plans on increasing its balance sheet; however, it quickly evaporated into the closing hours on reports that the Trump administration will impose visa limitations on Chinese officials connected to the human rights abuses.

Overall eleven S&P 500 index sectors concluded lower on the session in a risk-off trading day. Nine index sectors lost at the very least 1.0%, including a 2.0% decline in the financial index sector. The real estate posted a minus 0.5% decline.

Other market matters

U.S. Treasuries market closed a very volatile trading session on a higher mark amid economic growth anxieties as well as an unexpected slump in producer prices for last month. 
The Two-year yield declined four bps to finish with 1.42%, and the Ten-year return faded two bps to 1.54%. The U.S. Dollar Index increased by 0.2% to close at 99.12. West Texas Intermediate crude oil dwindled 0.37%, or $0.20, to settle at $52.64 per barrel.
Looking at the forwarding market, traders and investors will host the Minutes from the FOMC's last monthly meeting, the JOLTS (Job Openings and Labor Turnover Survey) report for August, the weekly Mortgage Banker Association - Mortgage Applications Survey today, as well as the Wholesale Inventories report for the month of August.
DXY Index Technical Analysis and Outlook
Click the Image to Enlarge
×
The DXY Index is in bullish sentiment and proceeding upwards towards newly created Key Res $99.40 and validated completion of Inner Index Rally $99.40, confirmed with Trade Selector Signal price-action-time-trademark symbol 'TARC.' 
Currently, the DXY is experiencing steady to low retracement as possible touch down at Mean Sup $98.33; however, minor support might be experienced at weak Mean Sup $98.80.