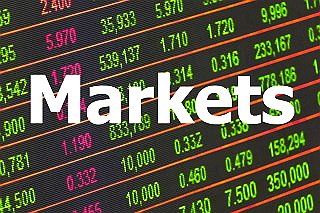 The stock market trend began the week on a positive mark as I've pointed out in Market Trend Commentary & Analysis August 25, 2019 posting. However, the markets continue to look particularly vulnerable, especially given the completion of S&P 500 index Phase 6 Stage 1 Part 1.
On Tuesday in a shaky trading session, the market finished lower. The broader S&P 500 jumped 0.7% out of the gate after Monday's increase, then faded as much 0.6% (act surprised) as U.S. Treasury yields rate took a notable leg lower. The market consumed most of the afternoon session trading in negative territory, leaving the broader index with a 0.3% loss. 

 The DJI Average posted a 0.5% loss, and Nasdaq Composite finished with similar to the S&P 500 benchmark index performance of a 0.3% loss. The small-cap Russell 2000 index fell 1.4%, mostly due to weakness in numerous financial and energy stocks. 
Yesterday's higher start was formed despite the traditional safe-haven assets such as Gold posting close to $15, or 0.96% gain along with Silver which finally broke above $18 per ounce critical price line, and as it looks it is on its way to Outer Silver Rally $18.70, $10.20 and $20.10.
Once the Silver breaks above those levels, brace yourself for the sweet ride back up to towards $48.70 per ounce price action posted at the end of the 1970s: by reaching $50 mark, and beyond. It may be a rough ride; however, it will be well worth it. The strength in the Silver market is also a particularly reliable indicator for Yellow metal.
Yesterday the U.S. Treasuries sector saw improved demand; however, China once again dismissed its notion it held recent phone calls with top American trade mediators. 
The market trend, perhaps due to some cautious (as well as weary) traders and investors, quickly began on a steady to lower retreat while one of the most robust consumer confidence numbers posted since October of 2000 offered a very little response.
If inquired minds ever questioned: If the stock markets are rigged? This is your proof.

For Gold market trend, the Key Sup $1,495 were retested already as the brief consolidation last week produced significant advancement towards completion of the Inner Gold Rally $1,555 level.  
Currently, we are waiting for confirmation of a Trade Selector Signal trademark completion symbol - No conformation will lead to breaking through to the Outer Gold Rally $1,590 which, if and when seen, would most likely lead to a price expansion even higher.
We are now already up and pushing against towards that $19 price level, as we are waiting for confirmation of a Trade Selector Signal trademark completion symbol - No conformation will point to piercing through to the Outer Silver Rally $18.70 which, if and when seen, would very likely manage a market expansion to the next Outer Silver Rally 19.20 - and then we watch.