Market Commentary June 30, 2019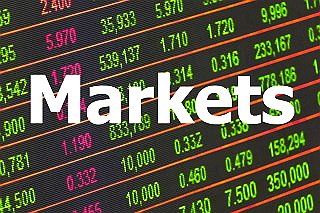 The market stayed wary of producing significant movements last Friday ahead to the very highly anticipated G20 meeting at Osaka, Japan between Chinese President Xi Jinping and President Trump.
However, with developments over the weekend, global markets will breathe a sigh of easing on the story of the presumption that the United States will hold off on further tariffs on Chinese goods, while American firms may resume doing business with Huawei Technologies. 

Even though as a formal arrangement remains obscure, and there is no sign of how the two countries will link the most challenging aspect of a dispute that has risen beyond simple trade and now touches most phases of the U.S. and Chinese life.
The other side is that with trade truce is back on, the Federal Reserve will feel less urgency to ease rates in July and because in June stock market blasted higher on optimism that the Federal Reserve will cut interest rates as much as 50 basis points in July. 
Such a turnabout in U.S.-China relations could prevent the Fed chair from surrendering, and leave the Fed rates on hold, a result which would lead to a very sharp drop in American capital markets.
Yes, in recent few weeks, the S&P 500 index has rebounded strength to revisit record highs and possibly allowing the index in the meantime to rise to and above our designated on May 2 Outer Index Rally 3,000 level. 
U.S. Treasury yields have toppled to their lowest level in many years. The Japanese Yen currency, a current beneficiary of flight to the state of quality, has risen, while the U.S. Dollar has slid across the board, including against Chinese currency.
By the way, Investors, as well as traders, may fancy to brace themselves for even more intense trading in the upcoming days/weeks because we are noticing some ill omens for the world.
The Gold Market

We do not anticipate great reaction by the market on a temporary truce between the United States and China to be a significant factor on Monday. Hence, Gold may well be trading much higher on July 1. 
But, we believe that one more pullback in the Gold to approximately the $1,350 level is in the cards before Gold will return to its bullish run to many thousands of U.S. Dollars - You don't want to sell because Gold slides $50 to $60.
Comex Exchange Gold OI (Open Interest) is up 158,000 contracts from April of this year as the price climbed $140. Therefore new shorts succumbed $2.2 Billion of market value thus far. 
The question is, who takes such a massive loss like these? Uniquely the only central banks which are trying to cap Gold price in a hopeless attempt to challenge the reality of their failed fiat currency policies.
The Bitcoin Market

Bitcoin is down over $2,000 from its highs, continuing its fall today back below the $12,000 level at post time following completion of Outer Coin Rally $13,222. 
This swift selling demand has pretty much erased all the week's gains for most of the cryptocurrencies although Bitcoin is still up about 11% - But Litecoin is up nearly 300% Year To Date, while Bitcoin maintains 200% gain.
Many experts stating that for most, exercising a long-term picture is a lot more appropriate for Bitcoin and other leading coins - pointing out that Bitcoin was up 39% this week, however, that it has lost about $1,000 of value since Friday in a current correction.
Keep in mind that these speculative investing bubbles do burst - Beanie Babies, tulip bulbs anyone!.
The current Bitcoin price jump has many people feeling of the 'Fearing of Missing Out' (FoMO) syndrome and that they will miss out on a great shot to make a bunch of money. However, acquiring Bitcoin is nevertheless akin to a gambling casino.
The Bitcoin market rise was spectacular this week, with its price catching almost $14,000 on June 26, the highest level ever since January of 2018. And then It abruptly fell more than 18% in the 24 hours.
Right now there is quite a lot of Mean Sup $11,055 for Bitcoin, and below the psychological $10,000 mark there is Key Sup$ 9,070, where many investors and traders are still tending to pick up the coin at that price level.
---