Market Commentary May 4, 2019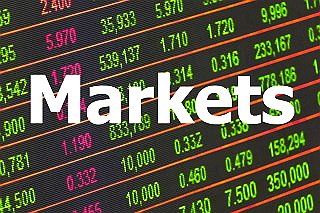 The market moved higher early in the trading session, as many stocks saw upside progress of the trading session yesterday. The technology-heavy Nasdaq index showed an exceptionally robust upward movement, reaching a new record closing.
The significant indices all concluded the session solidly in positive territory. The DJI drove 197 points higher or 0.75% to end at 26505, the Nasdaq 100 climbed up 122 points or 1.58% to close at 7846, and the broader S&P 500 index leaped over 28 points or 1% to finish at our designated Key Res 2945.

Market News
Away from the equity market - in the geopolitical arena is that China drains its US Dollar reserves slowly and surly. Trade tariffs have unsettled world markets and decades of U.S.-made supply chains accommodating in December of the last year most damaging single sell-off month ever since the Great Depression. 
Because Trump views the equity market like the only one signifier of the American economy and an overly simplified proxy for gauging the achievement of current administration policies, Mr. Trump deal-making presidency frequently sidelined his dealings-negotiating team, thinking that he could do much better.   
Presently, the 'Tariff Man' aches a deal with China simply because the pressure for a compromise has intensified daily with both countries eager to settle for a cease-fire. Trumps politically valuable farming base forced the president to pull out an arrangement because the tit for tat counteraction hurts growth at a very time when the Trump needs a trade pact. 
American soybean exports fell a whopping 28% in March alone compared to last year. Although signing United States-Mexico-Canada Agreement previous year, Trump's tariffs on American steel and aluminum sector remain very hurtful for consumers as well as businesses alike. 
Furthermore, U.S. Congress has to approve the trade pact with the Mexican as well as Canadian legislatures who are threatening to thwart the agreement. These dealings show not how smooth and easy is Trump's new progression, but how difficult - trade agreements are not that easy to win.
In reality, the president's fascination on balanced trade between America and China was doomed to collapse because of the U.S.'s enormous service sector surplus. It is not China but Germany which has the world's most significant outer account surplus. 
And yet, not satisfied with a "victorious" terms, the Trump is to direct energy on the European front, bullying to force steel tariffs on automobiles. However, European Union countered with eleven billion dollars of tax duties -  and the game moves on.
Symbiotic Alliance
To be sure the new America-China strains have intensified beyond trade war market, and many think that the battle is really over technological domination. While there is the image of two trading superpowers striving for advantage, the fact remains that America is very much reliant on China while China is reliant on America. 
This "something for something" order stems from China's dependence for U.S. markets for its products while, the U.S. shortage for outside funding.
Not like China or Japan that underwrite their deficits internally, America is addicted to foreign funding for almost thirty-three percent of its debt. However, on the other hand, China's produced capital surpluses are converted to Gold and lately much less US treasuries. 
Today China has over $3 Trillion of foreign exchange reserves, the highest in the world and China has been diversifying its dependence on the US Dollar, attempting to internationalize the Yuan as a world reserve currency. 
Presently, Yuan holds five percent of global reserves, in opposite to approximately 60 percent in US Dollars. Therefore over the short-term, notwithstanding efforts to internationalize the Yuan, both America and China need each other ever more in a symbiotic alliance.
Focus Ahead 
The market economic schedule for the upcoming week begins off moderately quiet, although investor and traders are expected to keep an eye on news regarding the American trade deficit, consumer and producer price inflation.

---
Trading Signals On Demand And What Should You Know!

The TradingSig signals on demand of the Trade Selector Signal (TSS) system are based on functions such as measuring the rate and speed of price change, volatility, momentum, and harmonics. Then filter the noise and provide a forecast...
---