Trading Market Commentary May 12, 2017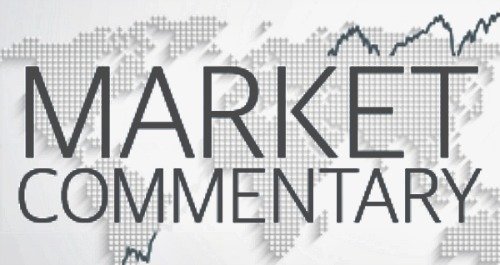 US market reversed in the final hours having seen a 140 point decline at the early trading stage. This is definitely will make Fridays retail sales data fascinating particularly when we have got CPI data launching as well. Asian equities look set to continue paint rosy picture, but their currencies look to remain ponderous as we approach the vital Friday US data. 
Asia's optimistic mood dropped around lunch break in Europe zone while sentiment and prices flipped unfavorably. The BOE (Bank of England) announcement did not help after Mark Carney had declared that they have no blueprints and plans for a muddled BREXIT arbitration: the interest rates were remaining unaffected in a 7 to 1 verdict. This kind of remarks obviously made knock, however, had a minimal impact on the FTSE100 - in the traditional days when the market reflected on the domestic economic well being happen to be long gone.
The EURUSD is continuously consolidating as it has done nearly all this week. The currency persisted in trading beneath the important 1.09 level. However, credit should be gifted to the buyers who've thus far made sure that the currency doesn't drop too much beneath the 1.0840. The EURO did make a brief effort to crack underneath the 1.0850 with making low of 1.0839 although ended up swiftly with robust buying which has been able to force the currency over 1.0840 and it is trading above this mark today - resistance stands at 1.08868.
Yesterday saw two consecutive highs at 1.00996 just shy from our projected exit 1.01009 and pullback to the 1.0056 low. This developed the potential of an explosively expanded upside moves above 1.01009 and to the second projection level at 1.03070. 
I have to say that USDCHF surprised me with a second push to test previously created high that day, so we're now looking for some rapid upside move for USDCHF with few bumps down the stairs. With all the fun along with trading activities, we're going to need to hang on and see what is going to transpire with today's US data.
---
Related Pages
---
Trading signal service for you!

Curious about online trading? Want to make more money, be highly successful and have positive experiences in the niche? Welcome to TradingSig.com, a website that will...
Live Signal

The Live Signal of TradingSig.com was formed to provide high-quality signal service for the novice, experienced and professional traders. This project started out as a way to...
Trading Market Commentary May, 2017

The Trading Daily Market Commentary features a brief summary of selected market segments as well as economic matters. Its content of interest is made available to all our...