Market Commentary March 8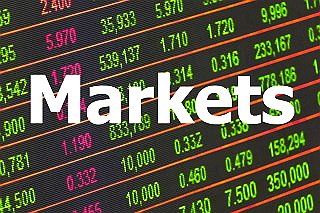 US market continued to fade for the fourth consecutive day after the European Central Bank's gloomy growth forecast, and stagnant interest rate policy impacted the global market-place. 
The DJI declined over 200 points during yesterday's session, closing minus 0.78%. The Nasdaq 100 index fell 1.20%, the broader S&P 500 index dropped minus 0.81%, while the small-cap Russell 2000 ended down minus 0.86% closing at 1524 on the day.

On an annual footing, the DJI index, broad S&P 500 index, and the Nasdaq 100 index are nevertheless up by around 9% notwithstanding this week's poor achievement.
On the economic front, America productivity increased by 1.9% during the fourth quarter of 2018, according to a statement released by the Labor Dept. yesterday afternoon. On an annual cornerstone, productivity advanced 1.3% throughout 2018 compared to a somewhat lower growth rate in 2017 of 1.1%.
Asia-Pacific Market
The market for Asia-Pacific stocks was mixed. The core Shanghai index advanced 0.15% to close at 3107, Indian Sensex and Aussie ASX200 indices progressed by 0.24% and 0.29% respectively. Japan Nikkei 225 fell 0.65% to close at 21456, South Korea Kospi, H.K. Hang Seng indices decreased by 0.47% and 0.89% respectively.
On the Econo-political front President Trump announces that he is very optimistic that a great trade deal with China is near conclusion; however, opinions suggest that Chinese leaders don't feel the same. The latest story with Huawei Technologies suing America over a tech products ban doesn't help the overall state.
European Market
The Eurozone stocks ended in red territory yesterday, U.K. FTSE100 index dropped 0.73% to close at 7143, the French CAC40 declined 0.42% to finish at 5265, and German DAX30 decreased 0.60% to post a 11518 closure.
On the Europe's economic front, the European Central Bank confirmed there had been a slowdown within the Eurozone economy, decreasing estimates to 1.1% versus 1.7% estimated back in December of 2018. 
The ECB interest rates will continue at the same level, "at least throughout the end of this year," to help strengthen the market and the economy. The European Union intends to offer discounted loans to banking institutions to try and do just that. 
In other European news, Vodafone Group declared that any ban on Huawei Technologies would set back G5 roll-out and cost the U.K. economy significantly.
Forex Market
As Organization of the Petroleum Exporting Countries furthers there cuts, a piece of news came out advising that the US will soon export more crude oil and liquefied gas than Saudi Arabia.
WTI crude oil price rose 0.46%. Brent oil rose 0.32%, and Gasoline progressed by 0.57 %. Heating oil and natural gas and took the opposite direction declining by 0.04% and 0.08% respectively.
The US Dollar Index rose 0.75% to close at 97.60. The Euro Dollar dived yesterday dropping 0.6% against the Greenback - though; this was not a surprise for Trade Selector Signal readers.
---
Trading Signals On Demand And What Should You Know!

The TradingSig signals on demand of the Trade Selector Signal (TSS) system are based on functions such as measuring the rate and speed of price change, volatility, momentum, and harmonics. Then filter the noise and provide a forecast...
---