Market Commentary March 6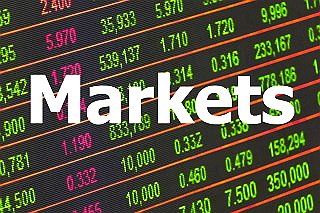 American market had a little of an up-and-down session by closing comparatively flat yesterday. The DJI closed minus 0.05%. The Nasdaq 100 closed plus 0.08%, the broader S&P 500 index closed minus 0.11%, while the small-cap Russell 2000 led the declines yesterday closing negative 0.45%.
Some companies earnings proceed to trickle in. Target Corp. stock soared over 4% yesterday after declaring higher than expected earnings, while Kohl's Corp. stock surged over 7% on the session after pounding earnings expectations. These are shining points in a changing retail scene.
General Electric Company continues to be in the headline news, ending down nearly 5% following the company's CEO Larry Culp remarks that General Electric anticipates very negative industrial free cash flow this year.
Asia-Pacific Market
Asian-Pacific market(s) were mixed yesterday, the core Shanghai index lead the way, which added 1.12% to close at 3,028, followed by Japan Nikkei225 and Indian Sensex rising 1.02% to post 21822 and 1.00% to close 36425 respectively. 
H.K. Hang Seng index rose slightly which added 0.01% to finish at 28962. However, South Korea Kospi and Aussie ASX 200 indices took the opposite route, losing 0.52% and 0.29% respectively.
China's current Premier Li Keqiang said yesterday that his country would face a graver as well as the more complex environment also the risks and challenges that are higher in both size and number in the immediate future. 
He also decreased Gross Domestic Product growth expectation for this year from about 6.5% in 2018 to 6%-6.5% for 2019. 
In addition, a two trillion (Yuan) tax cut was also proclaimed, including Value Added Tax cuts and the target for the budget deficit widened to 2.8% from an intent of 2.6% in the last year.
European Market
On the Brexit fiasco front-line, U.K. proposed they would abandon 80 to 90% of tariffs on imported assets if they leave the EU without an agreement, however, would retain the tariffs on sensitive market sectors such as beef, lamb, and automobiles, to preserve their industry. 
Meanwhile, BMW and Toyota companies have both suggested a no-deal endangers the production of their auto's in Great Britain. Elsewhere, EU states have appended ten new jurisdictions to a draft tax haven black-list, including the UAE (United Arab Emirates) and Bermuda, a Brussels official told Reuters yesterday, in a movement that would triple the number of black-listed countries.
Energy Markets
The headline news emerged yesterday that the Organization of the Petroleum Exporting Countries (OPEC) has voted to push back crude oil production from April until June of this year. 
Never the less we did not see such a movement in the crude yesterday, with WTI crude oil decreasing only $0.187 or 0.33% to close at $56.06. The Brent crude oil strengthened by $0.25 or 0.38% to finish at $65.91.
---
Trading Signals On Demand And What Should You Know!

The TradingSig signals on demand of the Trade Selector Signal (TSS) system are based on functions such as measuring the rate and speed of price change, volatility, momentum, and harmonics. Then filter the noise and provide a forecast...
---