Market Commentary March 28, 2019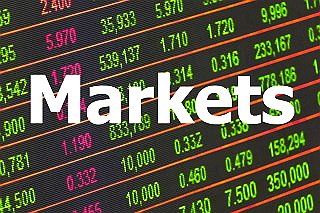 The stock market swung over the progression of the trading session yesterday before finishing the day session mostly in the red. The irregular trading on the session somewhat exhibited the volatility factor presented by the indices over the earlier many sessions.

The DJI market slid minus 0.13%, finishing at 25,626. The broader S&P 500 index had a much bigger decline posting minus 0.46% and printing 2,805 closure. The heavy technology loaded Nasdaq 100 index lost 43 points or 0.63%, concluding at 7,308, while the small-cap Russell 2000 index dipped negative 0.39% closing at 1,522.
The economic front line showed the newest numbers from the Census Bureau that the American trade deficit made very sharp decline by hefty 15% - reduced trade with China is principally to blame for the grown deficit. 

China lately observed a 14% trade shortfall due to American placed trade tariffs. The numbers reemphasize the consequence of the two major trading powerhouses need to reach an agreement as soon as possible.
American Corporations are still hesitant to bringing offshore cash back to America, as symbolized in a report published by the Commerce Department yesterday. Trump Administration is aiming to bring a substantial amount of the $4 Trillion in capital kept by corporations offshore back to America via the latest tax drive. 
Nevertheless, only $665 Billion returned during the last year, however noting that corporate America returned more of their abroad gains and profits in 2018 than even before the latest tax formation was put into place. 
Preceding to the 2017 tax cuts, American corporations stood to heavy a 35% burden on domestically passed capital. The business tax overhaul decreased this tax burden to 15.5% for cash profits and also 8% for non-cash assets.
Other Market(s)

The main Asia-Pacific market had a mixed trading day yesterday; the core Shanghai index rose 25.62 points or 0.85% to close at 3,023. The H.K. Hang Seng index jumped 161 points or 0.56% to finish at 28,728, while Japan Nikkei225 index declined 50 points or 0.23% to post a 21,378 closure.
Aussie  ASX 200 index inched up just over 5 points or 0.09% to finish at 6,136. The Indian Sensex index declined 101 points or 0.26% to close at 38,133, and finally, the South Korea Kospi average slumped 3.18 points or 0.15% to close at 2,146 on the day.
The only primary nonpartisan Beige Book data provider on the Chinese economy, delivered a report yesterday showing that the first-quarter did indeed produce recovery - After surveying 3,300 Chinese businesses enterprises, the provider observed that private borrowing exceeded that of state-owned companies. 
Though, the value of borrowing has grown considerably. Bank loan interest rates at this time average stand at 6.9%, while the non-bank interest rate reaches about hefty 11.42%.
In other news, Singapore intends to finance $724 Million in technological as well as scientific developments. At an announcement yesterday, Singapore PM Lee Hsien Loong highlighted the importance of scientific progress for Singaporean society.
One of the main areas of interest is that Singapore is striving to produce at least 30% of its food production by the year 2030. The country has set aside $144 Million for applicable innovations such as biotechnology-based protein production, as well as urban agriculture.
Eurozone market reacted in kind to the reports that U.K. PM Theresa May pledged to step down from her post if a Brexit agreement passes. The U.K. FTSE100 index weakened small 0.03% to close at 7,194. The German DAX30 index slumped 0.44 0.01% to 11,419 closure, while French CAC40 trimmed by 0.12% to finish at 5,301.
ECB super Mario Draghi stated yesterday that the European Central Bank might suspend interest rate hikes due to the economic slowdown. Mario Draghi remarked that a 'soft patch' doesn't fundamentally imply a severe downturn. 
Recent numbers, however, suggests otherwise, and crisis may be cooking for Europe as a whole. Germany, the European Union's biggest economy, issued disappointing manufacturing numbers last week which by the way did shake investor and traders confidence.
Looking Ahead At Today's Market
Economic numbers may draw attention to today's market with investors and traders prone to keep an eye on the news for Q4 Gross Domestic Product, pending home sales, and weekly jobless claims data.

---
Trading Signals On Demand And What Should You Know!

The TradingSig signals on demand of the Trade Selector Signal (TSS) system are based on functions such as measuring the rate and speed of price change, volatility, momentum, and harmonics. Then filter the noise and provide a forecast...
---