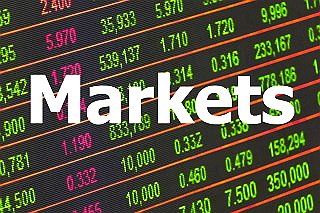 The market after bestowing a notable move to the upside in morning session yesterday fell back throughout the afternoon trading. The main indices retreated well off their highs of the trading day before ending the session about flat.
The major indices ended the day on the opposing side of the unchanged mark. The Nasdaq 100 inched up 23 points or 0.31 percent to close at 7,349, and the DJI index slid 27 points or 0.10 percent to finish at 25,887 and the broader S&P 500 index trimmed down small 0.37 or 0.01 percent to wrap up at 2,833.

The initial strength of the market noticeably displayed continued confidence about America and China trade tariff talks, which has provided a significant contribution to a recent stock upward trend.
Nevertheless, the strong sentiment was partially neutralized following a piece of news from Bloomberg stating American moderators are concerned that China is shifting in reverse against the US obliges.
The about flat closure by the main indices further came about as investors and traders looked forward to the news of the Fed's newest monetary policy declaration later on today.
The Federal Reserve is generally anticipated to leave interest rates fixed as they are, although investors and traders are likely to keep a close focus on the accompanying report for signs about the outlook for interest rates.
The Federal Reserve's economic forecasts and Fed's Chairman Powell's following press conference are also expected to be in center focus.
Meanwhile, the significant Eurozone markets prompted upwards on the Tuesday session. The German DAX30 index surged by 1.1 percent to close at 11,788 or 1.13 percent, and the French CAC 40 Index increased by 0.3 percent and, the U.K.'s FTSE 100 Index edged by 0.2 percent. 
The bond market showed US treasuries continued a small pullback seen in the previous trading session. As a consequence, the yield on the benchmark for the 10-year note, which by the way moves opposed of its price, crept up by 1.2 bp to post a 2.614 percent gain. 
The Federal Reserve's announcement and forecasts Fed's Chairman Powell's supplementing press discussion which is destined to be in the attention on today. An otherwise calm trading day on the American economic forefront.

The TradingSig signals on demand of the Trade Selector Signal (TSS) system are based on functions such as measuring the rate and speed of price change, volatility, momentum, and harmonics. Then filter the noise and provide a forecast...