Market Commentary March 2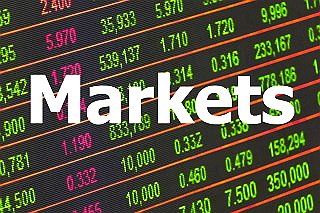 The stock market rallied yesterday across the key American indices. The DJI spiked over 200 points in early trading before closing the session upward with over 110 points or 0.43%.   
The S&P 500 index reversed its three-day losing streak by finishing up above 19 points and over the critical 2800 price level with 0.69% gain. The Nasdaq 100 index went higher posting plus 0.76% to close 7152, while the small-cap Russell 2000 index had the most robust closing posting plus 0.89% to finish with 1590 close.

The Institute for Supply Management manufacturing index decreased in February to 54.2 from posting 56.6 in January number. This marks a low in American manufacturing not witnessed since November of 2016. The market was not bothered by this report.
Assisting the rise in the Nasdaq index yesterday was Amazon stocks which flew 2% after proclaiming plans to start virtual supermarket stores targeting lower prices than its newly acquired Whole Foods division.
Asia-Pacific Market
The Asia-Pacific market was promoted amid reawakened hopes that an American-China trade arrangement will finally be settled in the next few weeks. Some experts are pointing their fingers at Trump, saying that the deal was meant to be supporting America instead: it's seen to be causing fear to many industries concerned about importing produced goods from China.
Though, the good news yesterday prompted most of the significant Asian-Pacific equities to climb. The Japan Nikkei 225 index added 1.02% to close with 21,603 gain, the core Shanghai Composite index rose 1.75% to post a 2992 closure. 
While H.K. Hang Seng and Aussie ASX200 indices rose 0.63% and 0.36% to respectively, South Korea KOSPI index was closed on Friday due to the public holiday. The public holiday signifies the 100th anniversary of independence - "Sam-il" transition from Japanese domination. 
European Market
Like Asia-Pacific, the major Eurozone stocks had a great day, French CAC 40 index increased 0.48% to close at 5264; U.K. FTSE 100 index rose 0.38% to post closure at 7106, and The German DAX 30 gained 0.8% to finish the day with 11602 closure.
The Brexit agreement is still the big concern here in Europe. Americans drafted a plan what the United Kingdom can expect a trade arrangement with them; however, they have cautioned against becoming too friendly with China - real democracy at work here. 
Great Britain has been making inroads with China; lately, Huawei Technologies affirming they have a great relationship there. Relations between Great Britain and China have been very positive with Great Britain looking to unlock up vest of investments from China. 
When we glance at the trade percentage numbers, 50% of Great Britain trade is with the European Union, 15% with America and barely 5% with China, this factors in a lot of opportunity for a potential increase with China in the future.
Other Markets
As the equity markets globally were buoyed, Gold and Silver metal prices both took on the chin yesterday; Gold sank almost $20 or 1.5% to close under $1300 posting $1293 close. The Silver nosedived as well by 1.98% to finish 15.32 on the day.
The energy sector was mixed on Friday: Prices fell on the announcement that the global market for the energy was down around 3%. - Top commodity loser was crude oil, where WTI oil shed 2.61% to close at $55.50.
The currency market was mixed yesterday, both in Asia-Pacific and Europe. The Aussie Dollar decreased by 0.20%, and the Kiwi Dollar decreased small 0.01%, The H.K. Dollar declined by 0.02%. The Chinese Yuan and Japan Yen however increased by 0.16% and 0.47% respectively.  
The Euro Dollar decreased by 0.05% and The Swiss Franc increase by 0.11%. British Pound went deeper in the hole declining 0.43%, albeit excusable after inner Currency Rally 1.3333 completion the recent good run of form.
---
Trading Signals On Demand And What Should You Know!

The TradingSig signals on demand of the Trade Selector Signal (TSS) system are based on functions such as measuring the rate and speed of price change, volatility, momentum, and harmonics. Then filter the noise and provide a forecast...
---