Market Commentary March 1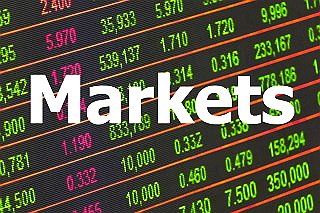 Stock market traded flat on the final trading day of February in the midst ongoing geopolitical strains. The DJI declined for the third consecutive session after dropping 70 points or 0.27%. 
The broad S&P 500 index faded with minus 0.28% as well, posting the longest losing streak thus far this year. The Nasdaq 100 index had a nearly identical closure on a percentage basis with minus 0.27%, while the small-cap Russell 2000 saw the most significant percentage decline of the indices group posting minus 0.35%.

The trading session had its share of various headline news. The North Korea and America summit ended without a denuclearization settlement, and the other is a potential all-out war between India and Pakistan - this would be 'mutual suicide' as both countries possess the nukes.
On the economic front, Gross Domestic Product rose by 2.6% throughout the Q4 of last year, beating experts expectations of 2.2% and soothing fears based on some soft economic figures up to this point.
Asia-Pacific Market
Main Asian-Pacific stock market(s) indices were in the red zone yesterday; Japan Nikkei 225 shed 0.79% to close at 21385. Core Shanghai index fell with minus 0.44% to finish at 2941. South Korea Kospi and H.K. Hang Seng indices have fallen minus 1.76% and minus 0.43% respectively.
The Asia-Pacific currency market was mixed yesterday. The Aussie Dollar declined by 0.44%; the Kiwi Dollar did lower by 0.53%. However, Japan Yen and China Renminbi held the opposite direction as they both increased, 0.32% and 0.21% respectively. The H.K Dollar remained flat.
European Market
Eurozone stock market was mixed on Thursday as well, after being given a heavy hand on Wednesday, possibly we didn't see the reaction a bunch of investors and traders would have wished for. 
The U.K. FTSE 100 index declined by 0.30%, the French CAC 40 and the German DAX30 index increased by 0.26% and 0.20% respectively. The Eurozone currency markets like the equity markets were mixed also.
The Sterling weakened 0.11% following a decent current run of form, and the Swiss Franc also decreased by 0.44%, back below parity with the US Dollar.  The Euro Dollar (See chart below), though, held ground and pushed slightly higher by rising 0.15%.
Other Markets
Gold and Silver metals did not respond to the price movements of equities yesterday with both metals prices slipping further downward; Gold metal moved $6.70. or 0.51% to close at $1313  and Silver declined 0.08 or 0.50% to finish at 15.68.
The U.S. Bonds such as Four and Eight week Treasury Bills auction actual interest rate is the same staying at 2.41%, moderately higher than the past posting at 2.39% and 2.40%.
Another green session for the WTI crude oil was posting an increase of $0.265 or 0.47% to finish at $56.99. The Brent crude did not follow and post-decline of $0.38 or 0.57% to close 66.05. 
---
Trading Signals On Demand And What Should You Know!

The TradingSig signals on demand of the Trade Selector Signal (TSS) system are based on functions such as measuring the rate and speed of price change, volatility, momentum, and harmonics. Then filter the noise and provide a forecast...
---