Trading Market Commentary June 7, 2017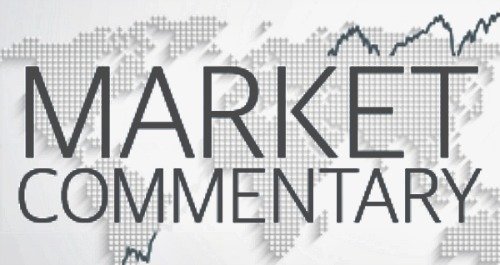 US markets were somewhat higher yesterday during quiet trading as traders and investors needed a step back ahead of the European Central Bank's (ECB) rate of interest decision which is will be slated for Thursday, along with the U.K.'s election. 
The key indexes closed up however they were off the record highs. The S&P500 edged up 3.81 points (0.2%) to 2,433.14. The NASDAQ climbed 22.32 points (0.4%) to 6,297.38, and the DowJones rose 37.46 points (0.2%) to 21,173.69.  
Euro markets were higher throughout choppy trading on within the run-up towards a triple event associated with potentially high-risk happenings on Super Thursday. 
The Euro Stoxx was down 0.1% in late trading after declining 0.7% on Tuesday to post its lowest closing in nearly three weeks. The DAX30 and CAC40 were also down about 0.1%; the FTSE100 dropped 0.6% on the day. 
Asian indexes closed mixed on Wednesday as investors and traders adopted a cautious stance ahead of the U.K. elections. The European Central Bank policy meeting, and ex-FBI Director Comey's congressional testimony: all scheduled for Thursday.
The Shanghai Comp index rose 38.20 points (1.23%) to 3,140.32 and HK's Hang Seng index was off 54 points (0.21%) at 25,942 at the closing trading session.
The Nikkei225 index ended even in thin trade as the US Dollar floundered near a six-week low against the yen. The Nikkei225 the index closed at 19984.62, while the broader index Topix, closed marginally higher at 1,597.09.
Safe-haven financial assets were mixed following Tuesday's robust move, with yellow metal consolidating slightly below the $1300 level The Yen continue to trending downward versus the US Dollar as well as the Euro Dollar. The Euro Dollar dropped abruptly in the morning hours trading session, on stories that the European Central Bank will slice its inflation outlook on Thursday, which may suggest easier still monetary conditions.
---
Related Pages
---
Trading signal service for you!

Curious about online trading? Want to make more money, be highly successful and have positive experiences in the niche? Welcome to TradingSig.com, a website that will...
Live Signal

The Live Signal of TradingSig.com was formed to provide high-quality signal service for the novice, experienced and professional traders. This project started out as a way to...
Trading Market Commentary June, 2017

The Trading Daily Market Commentary features a brief summary of selected market segments as well as economic matters. Its content of interest is made available to all our...