Trading Market Commentary June 6, 2017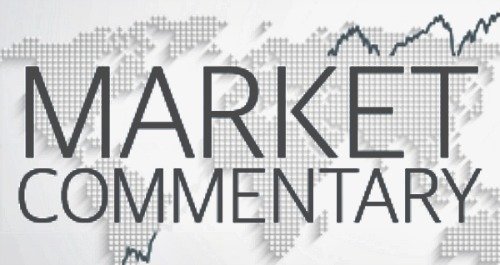 Gold was way up considerably yesterday at $1297 (1.10%) as it continuously is marching towards the $1300 level just a touch away from the essential resistance, as well as its highs from November 2016. Bitcoin, the newest safe-haven resource likewise received a supercharge overnight, given it blew right through its all-time high of 2806 and also got nearby the $3000 level putting up a new top at 2938.
Currency trading market was rather volatile yesterday, with thanks to the muscle of the Yen as well as the improved action in the Pound before the election on Thursday. The Yen is driving the risk-off trend, as the USDJPY decreased under 110 the very first time since April of this year, with the US Dollar continues to be under selling strain before next week's Fed meeting. 
The Euro Dollar continues to be one of the most robust majors, churning close to its 8-month high levels versus the US Dollar, slightly below the 1.13 level, ahead of the ECB's monetary meeting that's slated for Thursday, June 8. 
The Aussie Dollar went up over 0.75 in comparison to the US Dollar following the RBA's (Reserve Bank of Australia) unchanged rate decision as well as offering a mostly encouraging review of the outlook for the Aussie economy, especially in regards to the business sector, combined with the labor market. 
US markets closed slightly lower on Tuesday in the midst of concern before significant events in a few days this week, such as the ECB meeting, the U.K. election on Thursday,  as well as ex-FBI Director Comey's congressional testimony. Trading action was relatively subdued, as an absence of the key economic data held many traders/investors on the sidelines.
The S&P500 fell 6.77 points (0.3 %) to 2,429.33. ; the Nasdaq slid 20.63 points or (0.3 %) to 6,275.06 and the The Dow dipped 47.81 points (0.2 %) to 21,136.23.
The Euro markets retreated to the downside on Tuesday as well. The German DAX30 Stock Index plummet by 1 %. The CAC40 Stock Index stumbled by 0.7 %, and FTSE100 Stock Index closed slightly below the unchanged range. 
---
Related Pages
---
Trading signal service for you!

Curious about online trading? Want to make more money, be highly successful and have positive experiences in the niche? Welcome to TradingSig.com, a website that will...
Live Signal

The Live Signal of TradingSig.com was formed to provide high-quality signal service for the novice, experienced and professional traders. This project started out as a way to...
Trading Market Commentary June, 2017

The Trading Daily Market Commentary features a brief summary of selected market segments as well as economic matters. Its content of interest is made available to all our...