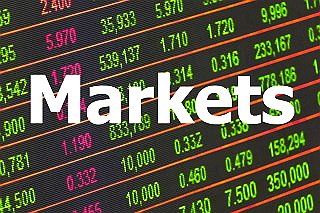 Looking at the central market event this week is barring an unpromising surprise on the fund's interest rate. European Central Bank' Super Mario' Draghi presents a kind of valedictory, saying European Central Bank is equipped to ease rates further if required. 
European Central Bank target interest rate is already at minus 0.4%. Unmistakably, the interest rates at minus 0.4% did not help Eurozone and minus 1.0% or any another irrational number will not either.

Then if the Federal Reserve does not recommend that interest rate reductions are possible at this time, the European Central Bank's aim to ease the rates could push the Euro Dollar to long overdue Inner Currency Dip 1.1066 level.
The fact persists, there is no economic advantage to this absurdity. It is always an interest for the consumer to receive more for their money than less. However, Trump, the European Central Bank, Bank of China, and Bank of Japan, all desire the same foolish thing: Much higher inflation and less power for our money.
The burning question is: Who made these un-elected central banking jerks? A push to the bottom as they strive for weakest money, waving more interest rate cuts - even when they are already negative, and turning the printing machine on. Got gold?
Asian region stock market settled mixed once again. Tokyo Nikkei 225 Index saw a moderate selloff as did mainland China's Shanghai Composite Index. Hong Kong Hang Seng Index, on the other hand, finished with a solid rally. India SENSEX had a modest gain. 
Equities were trading higher in Eurozone yesterday. London FTSE 100 Index surged up moderately while Paris CAC 40 Index and Frankfurt DAX Index were observing substantial gains. 
Amidst other financial assets, Bitcoin has been punched with a series of profit-taking pealing off the Inner Coin Rally $9,408 as shown on June 15, chart analysis and is trading under $9,200 at the post time.
The Bitcoin momentum after completion our projected rally remains relatively weak, and as the medium to long-term technical analysis are nevertheless overwhelmingly in bearish mode, on the upside risks continue to be noticeable. The positive outcomes of the launch of Facebook's Libra cryptocurrency also promoted the coin to stay higher. 
Safe haven currency (Gold) and crude oil market saw brisk gains. The Euro Dollar was a shade lower against the U.S Dollar, and yields were down small.