Trading Market Commentary June 19, 2017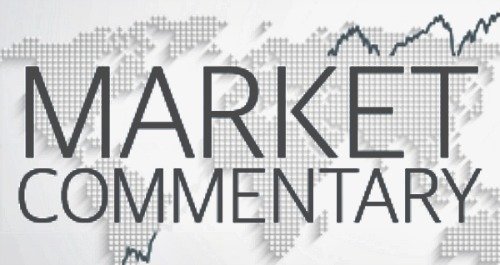 Introduction
Volatility is coming. By saying that volatility is coming, being honest, it had already appeared when we saw at the end of the last week when technology equities got the nose bleed from where they somewhat recovered.
As you know by now, I am not in the business of "predictions," although I have had the ability to sense the climate of the trading markets by paying attention to the Trade Selector Signal (TSS) Price-Action-Time-Visibility pertaining to broad individual Indexes.
For a while, I have seen that the TSS Sentiment within the whole S&P500 component securities is extremely snug. This means that substantial hedging activity, as well as market sector rotation activity, is in place. 
Which means that the large traders/investors are experiencing and enjoying the new highs levels, however, they are getting ready for yet undetected risk territory. This bodes to have an interesting revenue period which is coming in about one month's time.
Markets
The US markets migrated mainly higher throughout trading on Monday after the mixed overall performance the previous week. With all the upward progress on the day, the S&P500  and DowJones both rose to fresh record highs. Technology stocks ended up being back to their previous activities once again yesterday jumping over 1.25%; it is the best trading day for more than three months. 
The key indexes finished the trading session near their very best levels Monday. The S&P 500 added 20.31 points (0.8%) to 2,453.46, the DowJones rose 144.71 points (0.7%) to 21,528.99;  And the NASDAQ increased up 87.25 points to 6,239.01. Volatility stayed soft, as summer season factors took control of trading, following last week's four central banks event.
Euro markets started out strong and maintained that move for most of the day on Monday as BREXIT negotiations last but not least got going. The DAX30 Index increased up by 1.1%, the FTSE100 Index and the CAC40 Index edged by 0.8 percent and 0.9%, respectively.
The Asia-Pacific markets migrated mostly higher in the course of trading on Monday. Nikkei225 Index risen by 0.6%, while HK's Hang Seng Index leaped by 1.2%. The SENSEX demonstrated one more robust trading day closing +0.8% higher.
The Forex market appreciated just what it heard as well as saw as US Dollar gained versus virtually all majors currency pairs. The yen traded mostly North of 111's and closing at 111.50. The Aussie Dollar ended up being weaker, trading under 0.76. 
Commodities continue trending downwards, particularly crude oil as well as yellow metal, given that the US Dollar durability, is always weighing on the market segment without any significant economic data releases coming out around the world with trading reduced within these upcoming many weeks. The BREXIT discussions which began Monday might produce an undesirable effect on risk financial assets as well. However, traders/investors anticipate a slow process but calm conditions.
Ethereum, as well as Bitcoin, experienced a very quiet day, trading close to $370 and $2600 respectively, whereas Ripple is attempting to begin a move higher, with little push thus far. Bitcoin nevertheless appears to be lagging and weaker compared to other key crypto coins, given that the concerns concerning the coin's future will continue to throw the shadow on the cryptocurrency market.
---
Related Pages
---
Trading signal service for you!

Curious about online trading? Want to make more money, be highly successful and have positive experiences in the niche? Welcome to TradingSig.com, a website that will...
Live Signal

The Live Signal of TradingSig.com was formed to provide high-quality signal service for the novice, experienced and professional traders. This project started out as a way to...
Trading Market Commentary June, 2017

The Trading Daily Market Commentary features a brief summary of selected market segments as well as economic matters. Its content of interest is made available to all our...