Trading Market Commentary June 13, 2017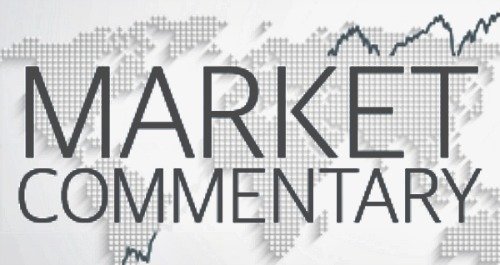 We've got the technology equities which encountered a comfort rally following the flash-crash on Friday since the leading worldwide indices rebounded alongside the NASDAQ. Traders and investors took one step backward before Wednesday's Fed meeting, resulting in a decline in trading volatility as well as volumes.
In spite of the mini-rally, the NASDAQ index nonetheless appears to be impaired from the technical standpoint, and yet another lower move is anticipated, a minimum of attempting to test the Monday lows. The greater than estimated Producer Price Index (PPI) index (US) provided an additional boost to interest rate hike targets and aiding the US Dollar which has been in an excruciating downtrend in latest few months. Mainly on account of the robustness of the Yen, and the Euro Dollar. 
The NASDAQ index crawl up 44.90 points (0.7%) to 6,220.37, The Dow rose 92.80 (0.4%) to 21,328.47, and the S&P 500 went up by 10.96 points or (0.5%) to 2,440.35.
In stock markets throughout the Asia region completed a mixed overall performance throughout trading session on Tuesday. Nikkei225 Index edged downwards by 0.1%, while HK's Hang Seng Index went up by 0.6%.
The Euro markets likewise finished the day mixed. Even though the CAC40 Index improved by 0.4%, DAX30 Index rose by 0.6% and also the FTSE100 Index decreased by 0.2%.
The British Pound (GBPUSD) rallied using an encouraging inflation big surprise yesterday since the post-election sell-off ran out of momentum. All the other key fiat currencies were virtually unchanged during narrow trading. However, the USDCAD (Canadian Dollar) carries on to rally regardless of the lack of strength in crude oil.
The yellow metal is definitely under pressure before the Fed meeting on Wednesday, given that the gold correction continues following a rally to $1300 level. The cryptocurrencies calmed down following yesterday's mad session which helped bring the two leaders of the segment much closer to the market value.
---
Related Pages
---
Trading signal service for you!

Curious about online trading? Want to make more money, be highly successful and have positive experiences in the niche? Welcome to TradingSig.com, a website that will...
Live Signal

The Live Signal of TradingSig.com was formed to provide high-quality signal service for the novice, experienced and professional traders. This project started out as a way to...
Trading Market Commentary June, 2017

The Trading Daily Market Commentary features a brief summary of selected market segments as well as economic matters. Its content of interest is made available to all our...