Market Commentary June 1, 2019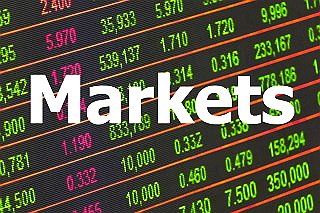 So far, this market is no more concerning fair and free trade, back-scratching, and protection of technological know-how. Presently trade tariffs can be used around as an economic weapon for anything now. 
Worldwide growth rates will continue to endure suffering – this time, not due to trade/tariff conflict, only due to the open-ended anxiety of illegal immigration - Act surprised.
This, not surprisingly, harmed equity market(s) yesterday, hitting the final nail on an entire downside weekly performance. With the sell-off on Friday, the DJI sank to a four-month closing low; meanwhile, the Nasdaq 100 and the broader S&P 500 indices scored their lowest closing price levels in well over past two months.
As The Markets Turn
Elsewhere, sovereign bond markets are enjoying it as the German ten-year yield drops to a record low of an extraordinary 0.21%, while the French ten-year yield is down to 0.21% as well. 
In the Netherlands, the ten-year yield is presently below zero. The United States ten-year declares 2.16% at present by sending its yield spread to the three months to post at 17 bps.
Therefore, we can unquestionably be witnessing how the stock market is responding. Particularly Eurozone bank stocks, which are highly susceptible towards the extensive negative rates circumstances: minds you, they are just a stone's throw from the lowest rates as recorded in 2016. 
In actuality, at the current level of the of Eurozone stocks designed by STOXX bank index is only 17% up from the lowest level recorded back to STOXX index creation in 1986 by Deutsche Börse Group - It is additionally 83% below its 2007 top.
Gold Market
In yesterday Gold market early trading, the metal has initiated the move to the upside beginning the late morning on Friday on what seemed like short-covering related to global trade and economic matters.
Gold has made two advances on the psychologically significant $1300 level only to be rolled back - however, in the third attempt Gold was back above $1300, and I am astounded it was not much higher.
Crude Oil
Crude oil prices collapsed on Friday session, with WTI (West Texas Intermediate) crude decreasing 5.45% or $3.06 to close at $53.25 per barrel, while Brent crude oil futures did tumble 3.59% or $2.40, to finish at $64.47 per barrel.

Cryptocurrencies
Crypto coins were on the ascent path in yesterday session following observing a sparse correction on May 30. The leading digital currency Bitcoin was up over 3.3% and closed the trading session at $8554. On its daily chart, Bitcoin saw its lowest print at $8110, while its highest price level was recorded at $8580.
Meanwhile, as stated in our blog article 'Real Reason Why Bitcoin Market Recapitulating Prices' only 1.3% of business-related transactions for Bitcoin came from merchants within the first four months of this year. This was reported by blockchain intelligence research firm Chainalysis from the U.S
---
Trading Signals On Demand And What Should You Know!

The TradingSig signals on demand of the Trade Selector Signal (TSS) system are based on functions such as measuring the rate and speed of price change, volatility, momentum, and harmonics. Then filter the noise and provide a forecast...
---