Trading Market Commentary June 1, 2017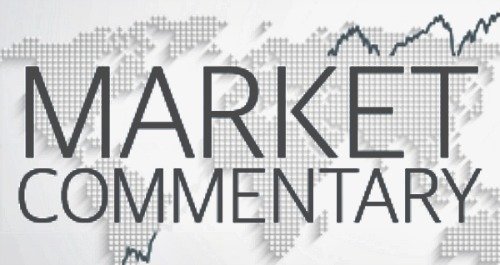 The US markets saw fresh highs, and yet another record close for the and NASDAQ following the ADP data report unveiled much better numbers than anticipated. The market was, in fact, expecting an 180k number. However, stats arrived at plus 253k that may raise reports for Fridays more tightly focused Employment number.
The technology sector was yet again a pacesetter generating on its previously robust 20% increase for this year, gaining an additional 1% yesterday. President Trump has pulled the plug on the Paris Agreement saying it cost for the US was more than $100bn annually and tens of thousands of jobs, and this is not acceptable.  
BTW, The Paris Climate Agreement is certainly nothing but a big brother hoax concocted by way of a mix of junk science as well as extreme greed by the globalists (just like Al Gore) who seem to make money from global warming hysteria.
The key indices wrapped up the trading session at their top levels of the trading day. The Dow Jones went up 135.5 points (0.7 %) to 21,144 level, the NASDAQ jumped 48.3 points (0.8 %) to 6,246.8 level and the S&P 500 soared 18.25 points (0.8 %) to 2,430 level.
All the key Euro markets climbed on their trading day. The DAX30 Index advanced by 0.4 %, and the FTSE 100 Index rose by 0.3 %, and  The CAC40  Index advanced by 0.7 %. The Euro-zone PMI presented a lot better than April 56.7 results at 57 for the month of May.
There had been a mixed trading session for Asia market. However, there was a solid performance by the Nikkei 225 Index which increased upward by 1.1 %, together with healthy performances coming from Utilities, Energy,  and Chemical companies (Industrials). Meanwhile, China's Shanghai Comp Index had been trading lower at 0.5 %. 
The US Dollar recovered well versus all of the Major currency pack, helped by the remarks coming from San Francisco Fed President John Williams, as well as the May's private-sector employment job stats which enhanced prospects for a Fed's interest-rate increase scheduled in June.
---
Related Pages
---
Trading signal service for you!

Curious about online trading? Want to make more money, be highly successful and have positive experiences in the niche? Welcome to TradingSig.com, a website that will...
Live Signal

The Live Signal of TradingSig.com was formed to provide high-quality signal service for the novice, experienced and professional traders. This project started out as a way to...
Trading Market Commentary June, 2017

The Trading Daily Market Commentary features a brief summary of selected market segments as well as economic matters. Its content of interest is made available to all our...