Trading Market Commentary July 6, 2017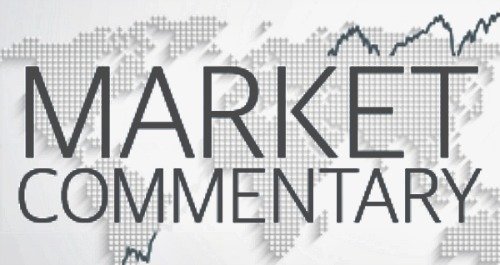 The upcoming G20 summit is going to take place in Hamburg, Germany July 7-8. Throughout the summit, speeches and announcements will be  made by key political global leaders, and this can result in:
Severe and extensive volatility within the Foreign exchange market as well as stock markets on Friday, July 7th. Contracts spreads might be widening drastically on the close of Friday market session, as well as the "opening bell" gaps on Monday, July 10.
My advice is to trade with caution because when trading throughout G20 summit some specific care needs to be taken having open trades. The beginning G20 session on Friday (July 7) is going to be focused on the global economic climate as well as finance, and also the subsequent agenda devoted to energy and climate change.
US Market 
After the poor overall performance has been witnessed in the earlier trading session, the market came across some weakness in the course of the trading yesterday. Stock Indices don't especially like the geopolitical rumblings that many people heard yesterday as G20 summit approaches and North Korea with nervousness seen ongoing. 
Most of the weakness on Wall Street came up after the release of a job report from ADP revealing weaker than anticipated (158k vs. 185k) private job sector growth for the month of June.
Once again, it had been the NASDAQ market that lead tech stocks lower. The NASDAQ, as well as the S&P500, dropped to the lowest price closing levels in more than a month, despite the fact that increasing yields might have lent some assistance. Summer season trading liquidity/volumes remain therefore we most likely have to wait until next month (August) before some decided trends come back. 
The main Indexes finished the day tightly in negative area.  The NASDAQ dropped 61.39 points (1%) to 6,089.46 the S&P500 declined 22.79 points (0.9%) to 2,409.75, and the DowJones nosedived 158.13 points (0.7%) to 21,320.04.
European Markets 
Morning hours session for Eurozone observed stocks lower, however, off their worst thresholds. Once again investors/traders question which way to play the game seeing that bond markets struck fresh low levels (price / higher yields) regarding liquidation as hard cash begin to pile up.
The main Eurozone markets furthermore have gone to the downside on the day. The CAC40 Index and the DAX30 Index decreased by 0.5% and 0.6%, respectively, while the FTSE100 Index slipped by 0.4%.
Asia-Pacific Markets 
At the eve of all of this action Asia-Pacific stock markets throughout the region generally migrated lower throughout trading on Thursday, together with somewhat of a wobble driving the Nikkei225 lower by 0.45%, though with just minimal influence on the Japanese Yen. The HK's Hang Seng and Shanghai Index closed mixed to very little better.
Other Markets
WTI (West Texas Intermediate) crude oil weighed for the most part while we have seen a 4% decline at one in particular period. Yellow metal settled at 1223.00 (0.15%), Bitcoin ended at 2587 (0.43%) and in currency land EURUSD managed rise to 1.1395 (0.39%). 
---
Related Pages
---
Trading signal service for you!

Curious about online trading? Want to make more money, be highly successful and have positive experiences in the niche? Welcome to TradingSig.com, a website that will...
Live Signal

The Live Signal of TradingSig.com was formed to provide high-quality signal service for the novice, experienced and professional traders. This project started out as a way to...
Trading Market Commentary July, 2017

The Trading Daily Market Commentary features a brief summary of selected market segments as well as economic matters. Its content of interest is made available to all our...