Trading Market Commentary July 3, 2017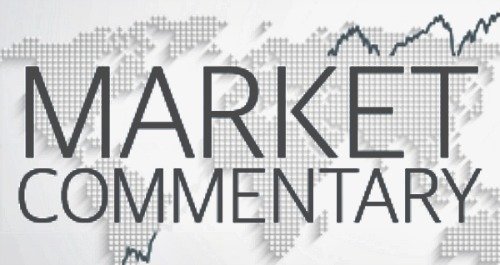 The trading action has been rather subdued, with many traders and investors were staying away from their trading desks with upcoming long US holiday weekend.
The advance began following the decent Euro Manufacturing PMI's (Purchasing Managers Index), along with a report from the Institute for Supply Management (ISM) demonstrating strong release (57.8) an excellent pace in the rate of development in the US manufacturing segment.
We'll need to have most likely wait until Wednesday (July 5), the end of the extended US Fourth of July weekend, to have a clear snapshot of the severity of a posted rally. 
US Market 
It turned out the DowJones which executed the best plus 0.6% performance for the key US indices finishing with an about 130 point rally on the trading day Monday to 21,479.27. The broader S&P500 went up by 5.60 points 0.2% to 2,429.01. Although nothing like the new record for the DowJones. 
On the other hand, the NASDAQ didn't do so well finishing lower minus 30.36 points or 0.5% to 6,110.06 on the day, mainly because of profit-taking, as well as long liquidations, continue after remarkable first half year gains. The financial sector led the way having plus 3% on average, and in all probability to the detriment of Technology industry.
European Markets 
Euro indices carried on a strong theme with all of the key markets being upwards at 1% all round with the DAX30 Index increased by 1.2% to 12475, the CAC40 Index leaped by 1.5%. You'll find, however, one particular straggler (FTSE100) who managed only plus 0.5% firmer, however, is additionally losing in currency at minus 1% as well. 
Asia-Pacific Markets 
In Asia-Pacific region, a few refreshingly robust data released both in China and Japan has helped the Asian stock market move up. We got the BOJ's (Bank of Japan) business confidence data released which reveals a vast improvement from an earlier quarter amount at plus 17 ( the former was plus 15). Nikkei225 Index crawled up by 0.1%. 
China PMI (Purchasing Managers Index ) furthermore has been showing much better than anticipated numbers and provided renewed confidence given recently by the addition for the EMI (Emerging Markets Index). Furthermore, a Bond Connect system is now being planned to be added very soon which will allow Hong Kong investors and traders to participate in mainland Fixed Income market segments.
In Aussie land, ASX (All Ordinaries Index) dropped by 0.6% yesterday; however, there is forthcoming the RBA (Reserve Bank of Australia) announcement on Tuesday regarding interest rate. 
Currency and Other Markets 
The questionable last Friday's trading session developed into a short-term bottom level at least, for the US Dollar (DXY), with the Dollar rallying up against the Euro Dollar, directly back to the pre-ECB (European Central Bank) pushed levels: the EURUSD finished yesterday at 1.1364 or minus 0.54%.
Due to the large overall performance and in all probability credit should be given to the energy sector wich provided some help. The yellow metal lost flooring yesterday, and it was last viewed around minus 1.2% lower on the day at $1220.
WTI (West Texas Intermediate) Crude Oil closing at 46.77 (1.56%), and Bitcoin cryptocurrency at $2550 (3.52%). 
---
Related Pages
---
Trading signal service for you!

Curious about online trading? Want to make more money, be highly successful and have positive experiences in the niche? Welcome to TradingSig.com, a website that will...
Live Signal

The Live Signal of TradingSig.com was formed to provide high-quality signal service for the novice, experienced and professional traders. This project started out as a way to...
Trading Market Commentary July, 2017

The Trading Daily Market Commentary features a brief summary of selected market segments as well as economic matters. Its content of interest is made available to all our...