Trading Market Commentary July 24, 2017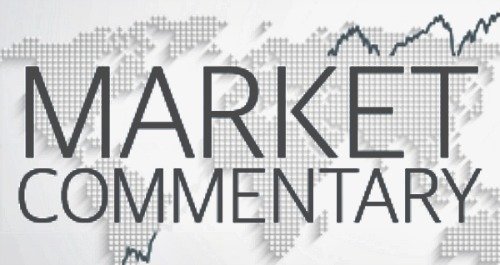 The Wall Street has not been this self-confident ever since the year of 1993 - no less than in cases where you are an advocate of the CBOE (Chicago Board Options Exchange) VIX (Volatility Index). The Volatility Index VIX finished at 9.36 on last Friday, on the scale of 1-100 in which 20 signifies the actual historical mean. 
It may be interesting trading week considering this is a massive reporting week for equity markets. Therefore we can expect to see volatility. However, once we have the Federal Reserve (Fed) and Organization of the Petroleum Exporting Countries (OPEC) on-top of this - Ahead of the Federal Reserve news wasn't a story up to now. Therefore, we look forward to more earnings reports to be unveiled later on. 
US Markets
US stock market demonstrated a lessening of direction throughout the trading session on Monday. The main Indexes put in the day moving back and forth across the previous unchanged closes.
The choppy session on Wall Street sprang as many traders and investors seemed to be hesitant to generate any considerable moves before Federal Reserve's monetary policy statement this coming Wednesday (July 26).
Despite the fact that Federal Reserve is largely anticipated to keep interest rates unchanged, traders, as well as investors, will probably pay close attention to the enclosed statement.
The leading indexs concluded Monday trading session mixed. While the DowJones dropped 66.90 points (0.3%) to 21,513.17, the broader S&P500 surrounded  2.63 points (0.1%) to 2,469.91, and the the NASDAQ soared 23.05 (0.4%) to other historical record of 6,410.81.
European Markets
European financial markets were extremely active on Monday reaching new correction-lows during the low volatility settings. The more severe than anticipated Eurozone PMI (Purchasing Managers Index) hit fresh low numbers, coupled with German auto makers who have been hit with new additional damaging headlines, driving the DAX30 down once again. The DAX30 Index decreased by 0.3%, while the FTSE100 Index dropped by 1%, followed by CAC40 Index which rose by 0.2%.
Asia-Pacific Markets
The Asia-Pacific market region completed a mixed overall performance throughout the session on Monday. With some Chinese industrial profits that have been encouraging, as well as probable regulatory transformations in addition to improving economic data continue to keep support strength in Asia-Pacific market.
For that reason, the obvious difference has been drawn up between HK's Hang Seng with added 0.5%, Shanghai gain of 0.4%, and SENSEX Index plus 0.7% exchanges and the Aussie ASX200 minus 0.6% and Japan's Nikkei225 minus 0.6% both enduring declines.
Currency Market
Euro Dollar is furthermore hovering close to its two years high versus the US Dollar. The Japanese Yen was trading smoothly with an 110 handle - an increase of plus 0.35% for the currency on the trading day, however, it did settle down approximately 111 at the US market close.
Commodity Markets
The fact is that US Dollar it's a leading driver in the precious metal market, and for now, greenback's weakness may continue, despite the fact that the counter trend rally might take place at any time. TradingSig.com  followers might also want to be aware that there are occasions when the US Dollar and Gold rally in unison. It's going to be interesting to find out how the two trade, in the coming several weeks. 

---
Related Pages
---
Trading signal service for you!

Curious about online trading? Want to make more money, be highly successful and have positive experiences in the niche? Welcome to TradingSig.com, a website that will...
Live Signal

The Live Signal of TradingSig.com was formed to provide high-quality signal service for the novice, experienced and professional traders. This project started out as a way to...
Trading Market Commentary July, 2017

The Trading Daily Market Commentary features a brief summary of selected market segments as well as economic matters. Its content of interest is made available to all our...