Market Commentary January 30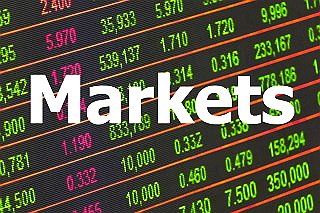 The market trading session ended Tuesday mixed. So far, earnings season has had its percentage of winners and failures, for example, the Apple reported in-line results with what majority had expected, after their pre-announced lower guidance for original iPhone product sales, quoting sluggish market growth in China: the daily US-China trade talks follow-up continues on. 
We do not know how much we can read into that till we get through today's FOMC meeting announcement. BTW, there isn't an expectation of a rate hike at present, having Fed funds interest rate hovering from 2.25% to 2.5% for now.
DJI index closed slightly higher with plus 52 points or 0.21 percent, the Nasdaq 100 also closed down 64 points lower, or minus 0.96 percent, while the S&P500 was closing somewhat lower by 3.85 points, or minus 0.15%. 
For the mid-capitalization stocks, the Russell 2000 index followed suit closing down by 2 points, or minus 0.14 percent. Bond yields declined while Gold prices rose $8 on the day.
Other Market(s)
The Asia-Pacific market experienced a pretty quiet trading session yesterday, with Japan's Nikkei index up slightly, the core Shanghai Composite Index down a bit, while H.K. Hang Seng sunk lower as well. 
Glancing ahead to today trading session we have quite an upcoming trading day with Chinese Manufacturing number being scheduled, which as we now see has significant influence over energy markets - a negative posted number will have a worldwide impact, so look-out for that. The currency CNY/USD pair decreased to a six month low of 6.73. 
The yesterday's main story was PM's May stating she is prepared to try and reopen discussions with the EU (European Union). There is tremendous resentment within the U.K. Parliament towards the country making a hard Brexit divorce, statements from many members point at "decades of being impoverished" if the U.K. parts without the favorable deal.
After the Eurozone market(s) closed, the proposal prevailed by 16 votes, which Prime Minister now hopes backs her position to negotiate with the European Union for a "legally binding change" – something the European Union has announced it will not do. More on this to come - stay tuned.
The dilemma centered about whether there would be an extension of critical article 50, and if such, what would be the date and for how long. The U.K. FTSE index responded well to Prime Minister proposal and the expected voting on Brexit 'Plan B' following the market close. 
Subsequently, the index rose 1.29 percent. Some volatility in the British Pound ahead of the amendment votes was seen, as the Sterling traded against the US Dollar, and climbed to a session high however quickly dropped to day session lows at 1.31.