Market Commentary January 25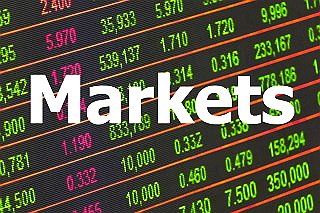 The market reacted to concerns we heard entire day from Davos and supporting economic numbers for a global slowdown, the last thought the market needed yesterday was a remark from Wilbur Ross - U.S. Commerce Secretary, claiming the U.S. -  China trade talks are 'far apart'!  
Nevertheless, surprising to many, major  American indices traded off of their intra-day low levels on this statement and ran a small increase. The DJI wasn't higher, unfortunately, finishing with a small minus loss of 0.09%. The Nasdaq index was the star player ending with plus 0.66% with a little help from the S&P500 posting small plus 0.14% advance. 
Unusual, that even with the unfavorable conditions EM (Emerging Markets) seem to be trading reasonably well. Talk of cash stream searching for the further yield could be the prescription for the perfect storm. The market is demanding a U.S. Dollars, and there seems to be no shortage of voluntary borrowers.
Other Market(s)
Asian-Pacific market core indices finished yesterdays trading on a positive note. Both H.K. Hang Seng and core Shanghai indices revived from initial losses and managed an end at the day's highs. Both finished up plus 0.4% on a continued rumor of domestic support and the likelihood of shorter working weeks.
In Aussie land, the jobs data released much better than anticipated and treated the S&P/ASX 200 to finish up plus 0.38%, however, didn't succeed to boost the AUD/USD currency pair. The demand for U.S. Dollar stays high globally with a plus 0.75 advance versus the Aussie Dollar in late trading. 
The Japan Nikkei index was the one key market that lost ground yesterday, ending just minus 0.1% though also saw the currency (Yen) down minus 0.2%. Markets throughout, seem to wait for news of the U.S. -  China trade talks, however as all rumors emerge to be, just that - rumors.
Just had the European Central Bank to concentrate their attention yesterday. Worldwide concerns for the China slow-down shouldn't be a shock as they're accountable for nearly 20% of the total global economy.
Following a nervous start, Eurozone market gained their footing striking the session's highs late morning trading. Nonetheless, that was very unusual given the weak numbers we saw from Germany as well as France. These data were followed by an unchanged European Central Bank declaration of new concerns of a slowing economy. 
This message hit the Euro Dollar yet further encouraged stimulated demand for Eurozone peripheral bonds. The spreads of Spain, Portuguese and Italy were all tighter with Italy BTP's (Dipartimento del Tesoro) almost bleeding by double figures even with a slap coming from Davos meeting. 
The Euro-Dollar has broken the Mean Support 1.1343 and is now with a bounce of the other Mean Support 1.1294. As we all know by now, Brexit was never far away and yesterday in Davos we learned it is uncertain they will get a second referendum vote - This did take Sterling back to our Extended Currency Rally 1.130's. 
---
Trading Signals On Demand And What Should You Know!

The TradingSig signals on demand of the Trade Selector Signal (TSS) system are based on functions such as measuring the rate and speed of price change, volatility, momentum, and harmonics. Then filter the noise and provide a forecast...
---