Market Commentary of The Forex Market, September 2018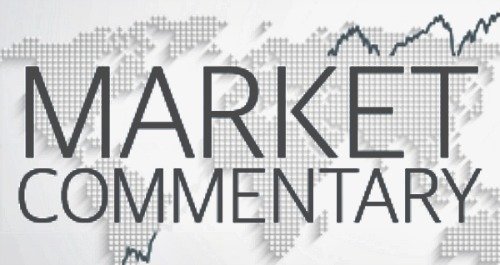 This Forex Market Commentary covers various topics and understanding of foreign currency market activity and engaging information for an astute trader and investor, of international markets by demonstrating how interconnected the economies of nations have become.
 September 30, 2018: As stated on 9/14 chart analysis, the Euro Dollar dropped after at forth attempting to break above the critical Key Resistance 1.1797  level throughout the week. However, this is yet still movement in progress; therefore I reckon that this currency pair will continue to go to significant Mean Support 1.1541.
September 22, 2018: The hot topic area on Friday session was the FX push after what is typically a soundless pair, saw a 0.6% jump within minutes. A lot of talks were seeking for a reason; however, it was a significant go with very little news thus count on more next week mainly because it can! The Nikkei Index aided by economic data release but continually sit back and watch the Yen lose ground. On Friday evening we witnessed the currency trading high 112's handle (Major Key Resistance at 112.87), could possibly be vulnerable into quarter end.

The top news was encompassing BREXIT once again, and that was all that needed to wipe much of this week results of British Pound. With the close these Friday evening hours we had witnessed the Pound down close to 1.5% and pealing off the psychological Key Resistance 1.3189, Currency Rally 1.3128, and retest of beaten down Key Resistance 1.3285 as shown on Sept 11, chart analysis, while Mean Support 1.3030 is within striking distance. Other significant Mean Support 1.2853 and Key Support 1.2699 are laying below.

The Euro-Dollar has broken down somewhat throughout the trading session on Friday, as we tested the significant Key Resistance of 1.1797, which was the top of the much larger consolidation location which we have been trading in for quite a while.

Keep in mind; we have been trading between the Mean Support 1.1541 base level and the Mean Resistance 1.1706 level in the top. It is not much of a big surprise at all that this currency finally bumped into Key Resistance there, although it also had a small bit of a "nudge" from the Brexit fiasco.

Never the less if we do break down back to busted Mean Resistance 1.1706, the currency pair should then go towards the Mean Support 1.1626 level. The pair will more than likely create a bit of a rest at that stage, and we will not be shockingly surprised if it took place right away. 
Once we do break down there, will we see absolutely no reason to think this EUR/USD pair will go down to the Key Support 1.1541 level once again? In any event, we expect it even worse if this is a return to the price consolidation area.
September 18, 2018: Both the Euro Dollar and Sterling generated ground versus the US Dollar on news headlines of a gentler Brexit, which might very well be a tad too optimistic for the date. 
This week began with a rush, however, has since settled, as both EURUSD pair, as well as the US Dollar, is continuing to keep at crucial flurry on the chart. In EURUSD pair, prices have returned towards the significant Mean Resistance 1.1706 which we've been following. 
Bulls do not look too soon let up, therefore at this point, a Mean Resistance break is beginning to feel very likely, and Key Resistance 1.1797 could be the next obstacle. On the other hand, price levels have built into a Mean Support 1.1626 and Mean Support 1.1541 structure as the US Dollar continuously rest on support. 
---
Trading signal service for you!

Curious about online trading? Want to make more money, be highly successful and have positive experiences in the niche? Welcome to TradingSig.com, a website that will...