Market Commentary February 5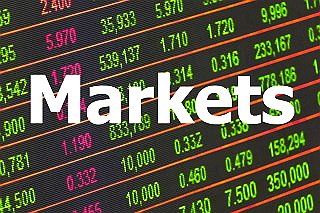 The American market will have another active trading week ahead, with many corporate earnings which began yesterday with Google parent company Alphabet, amidst others. 
This week will likewise see the Institute for Supply Management non-manufacturing prices, Gross Domestic Product Quarter On Quarter, core durable orders, retail sales, the federal budget balance, as well as trade balance.

Main American indices started the week in positive territory with the DJI closing up plus 175 points or 0.70 percent, the broader S&P500 closed up with over 18 points or 0.68 percent; the Nasdaq100 was up close to 84 points or 1.15 percent, while Russell 2000 index closed up marginally higher with 15.50 points or 1.03 percent.
As we have discussed before, the month of February is looking like a significant month for the stock market, with the Feb 15th deadline before another possible US Government shutdown. Along with continued America's trade talks with China - with President Trump and China's Xi Jinping phase to phase meeting set for the end of the month - Stay tuned.
Other Market(s)
The Asian-Pacific stock market printed positive returns as enthusiasm grew further of a possible America's trade deal with China. President Trump and Xi Jinping are due to meet on the 27th -28th this month in Vietnam. President Trump also stated that he is very hopeful that they will reach agreement on all points.
The Nikkei225 rose to 20884, the H.K. Hang Seng index slightly want higher – with only a half day of the trading session. And the Aussies ASX200 index advanced marginally higher. Markets in South Korea and China were closed due to the public holiday - a new year celebration. 
The Japanese Yen weakened against both the US Dollar as well as Euro Dollar, while the Chinese currency closed at 6.778. With all that said, we would like to wish our Chinese and Korean readers a 'Happy New Year' and have an enjoyable holiday.
The Eurozone market(s) were a little sluggish, U.K FTSE100 was pretty much flat, increasing slightly during the trading day. The German DAX30 decreased, and French CAC40 drop a little bit as well. 
More economics numbers were coming out from Eurozone which confirms that the Consumer Price Index in Year On Year in Eurozone on average has declined. In Span, the unemployment has increased by 83,500, 20,000 more than expected. Surprising given new results confer how its manufacturing and industrial sector was developing in the past few months.  
As we are looking forward to trading the market this week, we have retail sales figures due coming from many EU countries. The European Central Bank economic monthly bulletin is due on Thursday, along with the German trade balance, and the Bank of England meeting minutes and inflation report - the Euro Dollar rose against the British Pound. 
The West Texas crude oil turned from a winning week failing 1.3 percent on weak global industrial numbers. This, however, is on the back of relinquishing two months highs levels earlier in the trading session. 
---
Trading Signals On Demand And What Should You Know!

The TradingSig signals on demand of the Trade Selector Signal (TSS) system are based on functions such as measuring the rate and speed of price change, volatility, momentum, and harmonics. Then filter the noise and provide a forecast...
---