Market Commentary February 28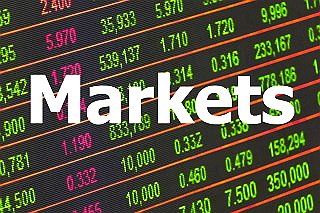 Market on Wednesday was very lively on the news where Trump launching his summit with N.K. leader Kim Jung-Un, while congressional assembly held center platform back home - Federal Reserve Chairman Powell testified in an appearance of a House Committee.
The market lowered during the early trading session after Robert Lighthizer - American Trade Representative warned that the America-China trade agreement wasn't yet a certainty. 

The DJI finished down minus 0.28 percent. The S&P 500 settled relatively flat with minus 0.05 percent, as did the Nasdaq 100 with minus 0.09 percent. The small-cap Russell 2000 meanwhile increased by 0.23 percent yesterday.
Looking at the economy, Gross Domestic Product grew by a healthy 3 percent last year, which stands at roughly $20 Trillion. The Fed is on a path to further decrease the balance sheet which stands at $4 Trillion currently – this is a program which began back in October of 2017.
The Commerce Department published more bitter numbers yesterday, noting that the market demand for American manufactured goods underperformed expectations throughout December of 2018. Slow growth in manufacturing stirred concerns as it constitutes about 12 percent of the American economy.
Asia-Pacific Market
Most of the significant Asian-Pacific stock indices rose yesterday apart from the H.K. Hang Seng index falling 0.11 percent. The Japan Nikkei 225 index gained 0.5 percent, and the core Shanghai Composite index added a small 0.4 percent. 
South Korea's Kospi index went up 0.4 percent, as the Aussie ASX 200 index closed 0.4 percent higher. Indian market decline amid tensions with Pakistan, the Sensex index lost 0.19 percent and closed at 35,905.
On the front economy line, Japan Retail Sales Year on Year (January) stands at 1.3 percent waiting for the closing January figures; the projection is a small improvement to 1.4 percent in the next session. 
Japan Industrial Production Month on Month (January) awaited at minus 2.4 percent, much weaker than previous negative 0.1 percent, due to the industrial downturn. Foreign Investments mode in Japanese equities was minus 52.9 Billion and Japan foreign bonds buying spree was at 193.7 Billion at the early session.
In South Korea, interest rate ruling in March assumed to be at no change conclusion leaving interest rates standing at 1.75 percent. The Industrial Production Month on Month for January expected to rise from the previous level of minus 1.4 percent to expectation of 0.2 percent.
European Market
Most of the significant Eurozone market (s) were in the red yesterday, the leading news being PM Theresa May's agreement for a vote on prolonging discussions with the European Union if U.K. Parliament denies her removal agreement and a deal out Brexit is formally ruled out in March.
The U.K. FTSE100 dropped 0.6 percent, French CAC40 and German DAX30 decreased 0.27 percent, 0.48 percent respectfully. On the currency side, the British Pound rose above $1.33 for the first time since July on Wednesday, Swissy also increased by 0.14 percent. The Euro Dollar took the opposing by decreasing 0.15 percent as capital monies flow appeared to be exiting the Eurozone yesterday.
On the Economic news from the U.K. Gross Mortgage Approvals is at 40.6 thousand higher than forecast at 38.5 thousand and 39.4 thousand. Also, U.K. GfK Consumer Confidence for February was at 15 lower than the previous session.
In France, job seekers total decreased from 3419.2 thousand to 3414.0 thousand with small indications of a bettering economy. It has been one of the better players over the last several months.
Eurozone business confidence appears to be shifting downwards, with Spain publishing its business confidence at minus 4.9, lower than a late round at minus 4.3. Italian's business confidence (February) at 101.7, much lower than earlier 102.0, however, higher than projected at 101.4. 
Consumer confidence was not changed from the (February) number being 112.4, weaker than the anticipated 113.0 and early session 113.9. Italy also published its Non-European Union trade balance for January, which stands at negative 0.58 Billion, less than the latest at 4.28 Billion.
Energy Sector
An Energy Information Administration (EIA) release presented crude oil inventories in America declined by 8.647 Million barrels in the latest week,  the most significant decline since July of the last year, the crude oil price closed in the green territory yesterday. WTI crude oil added 1.81 percent, while Brent oil also rose by 2.12 percent.

Other Markets
Market sentiment got a bit more bullish according to Investors Intelligence. Bulls improved for the eight-straight week to 52.4 coming from 51.9, and that is the longest streak after the American presidential election. 
Bulls declined to a ten-week low to 20.4 coming from 20.7 while those anticipating a major correction continues about a fourth-month low. The spread amid bulls and bears is the largest since the middle of October.  
The bottom line is this, while this is not an extreme scenario, the sentiment has changed steadily to the Bulls front with over 50 and for the Bears being 20.
---
Trading Signals On Demand And What Should You Know!

The TradingSig signals on demand of the Trade Selector Signal (TSS) system are based on functions such as measuring the rate and speed of price change, volatility, momentum, and harmonics. Then filter the noise and provide a forecast...
---