Market Commentary February 27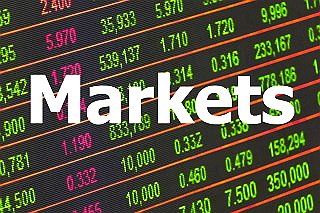 Stock market traded in a choppy pattern yesterday. The DJI index closed down 0.13 %, after being up almost 100 points earlier in the session. 
The S&P500 and Nasdaq 100 indices also finished slightly down minus 0.08 % and minus 0.11 % respectively. The small-cap Russell 2000 index followed, settling down with negative 0.71 %. Volatility factor crept up with the VIX index posting higher with plus 2.15% at 15.17.

The U.S. Commerce Department delivered new data revealing that new housing developments dropped by over 11 % last year in December, this is a 2-year low. 
Ironically, it appears the very same day Home Depot announced below expectations fourth-quarter earnings number and issuing weak growth for this year. In 2018, thirty-year mortgage rates climbed to almost 5 % and now hold steady around 4.3 %.
Although the Federal Reserve published that wages growth was on the increase, housing prices within America are out pacing wage increases.
Asia-Pacific Market
Asian-Pacific market decreased yesterday after Monday's impressive rise, particularly in the core Shanghai Composite index. The core Shanghai index dropped to 2943 on Tuesday. 
Japan Nikkei225 index declined to 21449, South Korea Kospi stock index slumped to 2227, the H.K. Hang Seng index ended lower at 28772, while Aussie ASX 200 index slipped to 6128 on the day.
The kick-off of slim economics data for the region began with the report that South Korea released its positive of 67 number for the "Manufacturing BSI Index." Kiwi's trade balance expectations were at minus 300 Million having an earlier session at plus 264 Million. 
Aussie-Construction Work Done Quarter on Quarter anticipated a 0.6 %, a significant jump compared with its past course of negative 2.8 %.
European Market
Eurozone stocks were mixed yesterday. The German DAX30 index and French CAC40 index ended up in the green territory by raising plus 0.43 % and 0.28 % respectively. The U.K. FTSE 100 index, however, declined 20 or 0.27 % closing at 7156.
Capital streams seem to be re-entering the Eurozone economy yesterday as currency market were all favorable against the U.S. Dollar, led by British Pound, which increased more than 1 % on the day, the highest level ever since September of 2018. Euro Dollar and Swiss Frank also progressed higher by 0.16 % and 0.06 % respectively.
On the economic news from the Eurozone countries, Germany released it's GfK German Consumer Climate number: this, however, was of no surprise by posting 10.8, which was the equivalent to the industry estimate from the previous session. 
Other Markets
The U.S. Dollar slumped 0.23% to slightly above 96 handle on Tuesday coming from 96.413 on Monday. Gold, precious metal did not intercept any of the capital winds yesterday as the price rose modestly by $1.70 to close $1329 with a weakening U.S. Dollar.   
Crude oil prices rose yesterday, recovering from President Trump's Monday's tweet. WTI crude oil improved $0.59  or 1.07 % to close 55.72; Brent oil jumped $0.60 or 0.93 % to post a $65.49 closure.